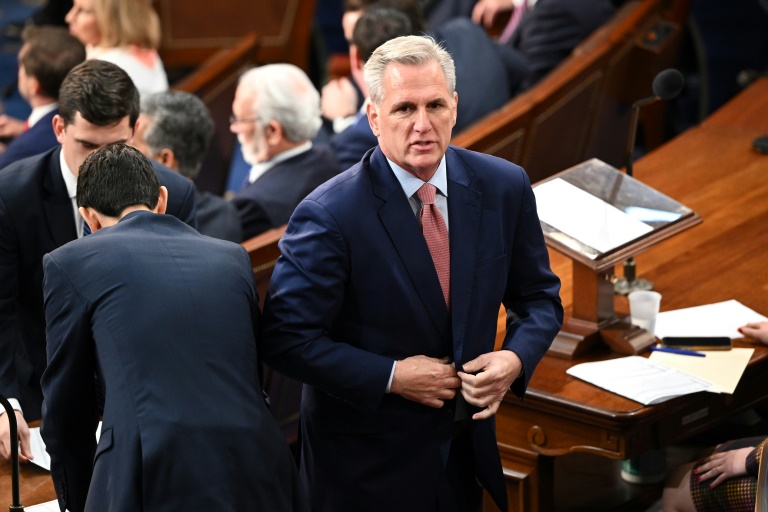 Americans may have to be officially ready to say goodbye to stimulus checks now that Republicans have taken control of the House of Representatives and Rep. Kevin McCarthy (R-Calif.) has finally won the role of Speaker of the House, as the slim Republican minority in the House intends to cut government spending as part of its program.
After his own party's resisters continued to vote for other party members, McCarthy finally won a victory on the 15th ballot, receiving the gavel and the title of House's Most Powerful Member. After the victory, in his opening remarks, McCarthy laid out some of his priorities for the new session of Congress, which included trying to eliminate some of the federal debt, which stands at more than $31 trillion.
"We will also address America's long-term challenges: debt and the Chinese Communist Party. Congress needs to speak with one voice on these two issues," he said, according to Fox News.
With the fight against debt being a priority, that means Americans shouldn't expect stimulus checks. Although none had been sent to the federal level since March 2021, some Americans hoped the government would approve another round of checks as inflation raged and prices soared everywhere, including at the grocery store and at the gas pump. An October poll by Newsweek found that 63% of Americans believe the government should issue new checks because of inflation concerns. Experts also warned, however, that more spending on checks would worsen inflation and the new Republican-controlled House would be unlikely to approve similar measures.
However, while stimulus checks will most likely be a thing of the past, McCarthy's struggle to win the leadership of his party could give Democrats an unexpected advantage in the House, despite their minority status.
According to Vox, if the far-right lawmakers who originally voted against him keep their promises to delay some legislation, Republicans will need Democrats to cross the aisle to help pass all the bills, especially that they only have a small majority with 222 members against 213 for the Democrats. If members of the Freedom Caucus delay the legislation, it will be up to Republicans to potentially respond to some Democratic demands in order to get things done, which gives Democrats an opportunity.
"The deal is if they want to get things done, they're going to have to work with us," Rep. Jim McGovern (D-Mass.), the top Democrat on the House Rules Committee, told Vox. "And we're not going to be a cheap date."