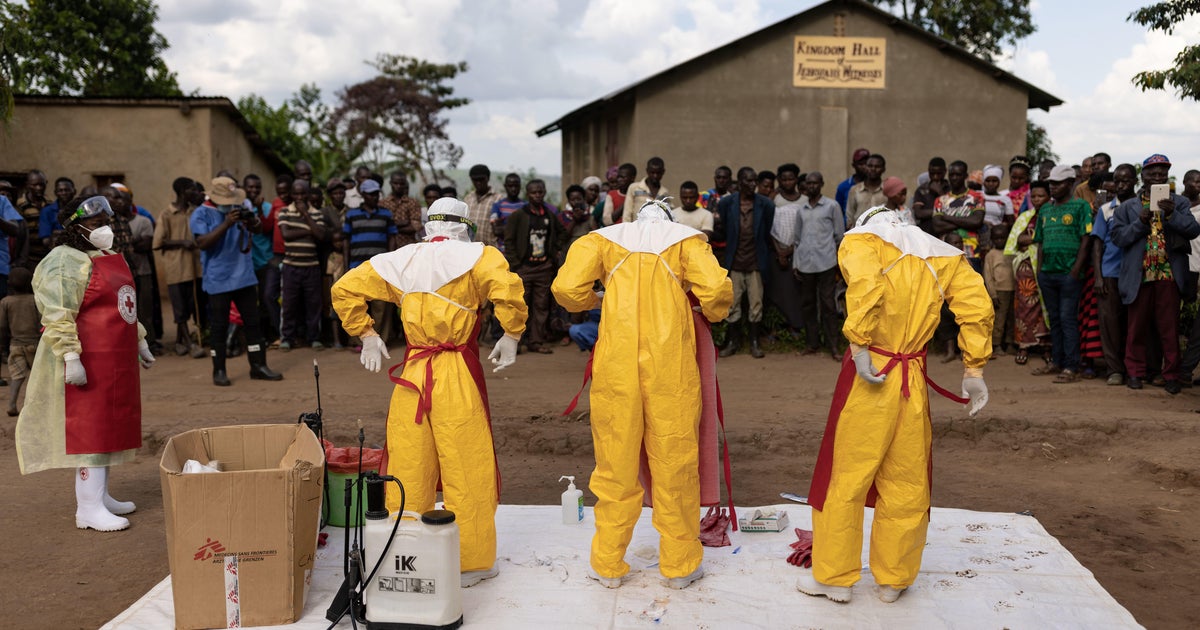 Uganda was declared Ebola-free on Wednesday after the latest virus outbreak nearly 60 dead in about five months.
"Today we join the Ugandan government in declaring the end of Sudan Ebola virus outbreak in the country"said Dr Matshidiso Moeti, World Health Organization Regional Director for Africa.
The outbreak of the deadly virus was declared over after 42 days without a new case being reported – double the incubation period of the virus, according to WHO protocols. The highly contagious disease spreads through direct contact with bodily fluids and causes fatigue, fever, and bleeding eyes and nose. It kills nearly half of those infected.
This outbreak, which involved the Ebola Sudan strain of the virus, began in September and has killed 56 people, including seven health workers, and caused 142 confirmed infections.
As the outbreak began to spread through part of the country in September, authorities were hesitant in the wake of recent coronavirus lockdowns to impose another ban on movement inside the country. Several health officials told CBS News of this early inaction allowed the virus to spread to nine districtsincluding the densely populated capital Kampala.
It was only in December that a curfew and movement restrictions were introduced in the affected districts. At that time, the United States and other countries had issued orders to screen all Ugandan travelers arriving at their airports.
The acting director of the Africa Centers for Disease Control, Ahmed Ogwell Ouma, praised the Ugandan government for its "excellent" coordination of Ebola containment measures, saying it took about 70 days to bring the outbreak under control.
African health authorities had prioritized preparedness for the deadly virus after devastating outbreaks of Zaire strain Ebola in Guinea, Liberia and Sierra Leone between 2013 and 2016 killed more than 11,300 people.
These outbreaks have inspired global fear that air travel could allow the virus to spread across the globe within hours. This fear has helped galvanize research and funding for vaccines to protect against the Zairian strain of the virus.
Three candidate vaccines under development for the Ebola Zaire strain have been sent to Uganda, the first arriving on December 8, to be evaluated in a clinical trial run by the Makerere University Lung Institute, as there is no currently no vaccine with proven efficacy against the Sudanese strain of the virus.
Critics said an opportunity was missed because candidate vaccines only arrived when the virus was waning. The delays meant a chance to test the drugs amid an evolving outbreak was missed. However, the limited trial has proven that the vaccines can be used safely in humans.
In December, doctors discharged Uganda's last known Ebola patient from hospital, allowing President Yoweri Museveni to lift all Ebola-related restrictions and curfews for the holiday season.
"Without vaccines and treatments, this was one of the most challenging Ebola outbreaks of the past five years, but Uganda stayed the course and continuously refined its response," said said WHO's Moeti. "Two months ago it looked like Ebola would cast a dark shadow over the country until 2023 as the outbreak reached major cities such as Kampala and Jinja, but this victory starts the year on a high note. great hope for Africa."