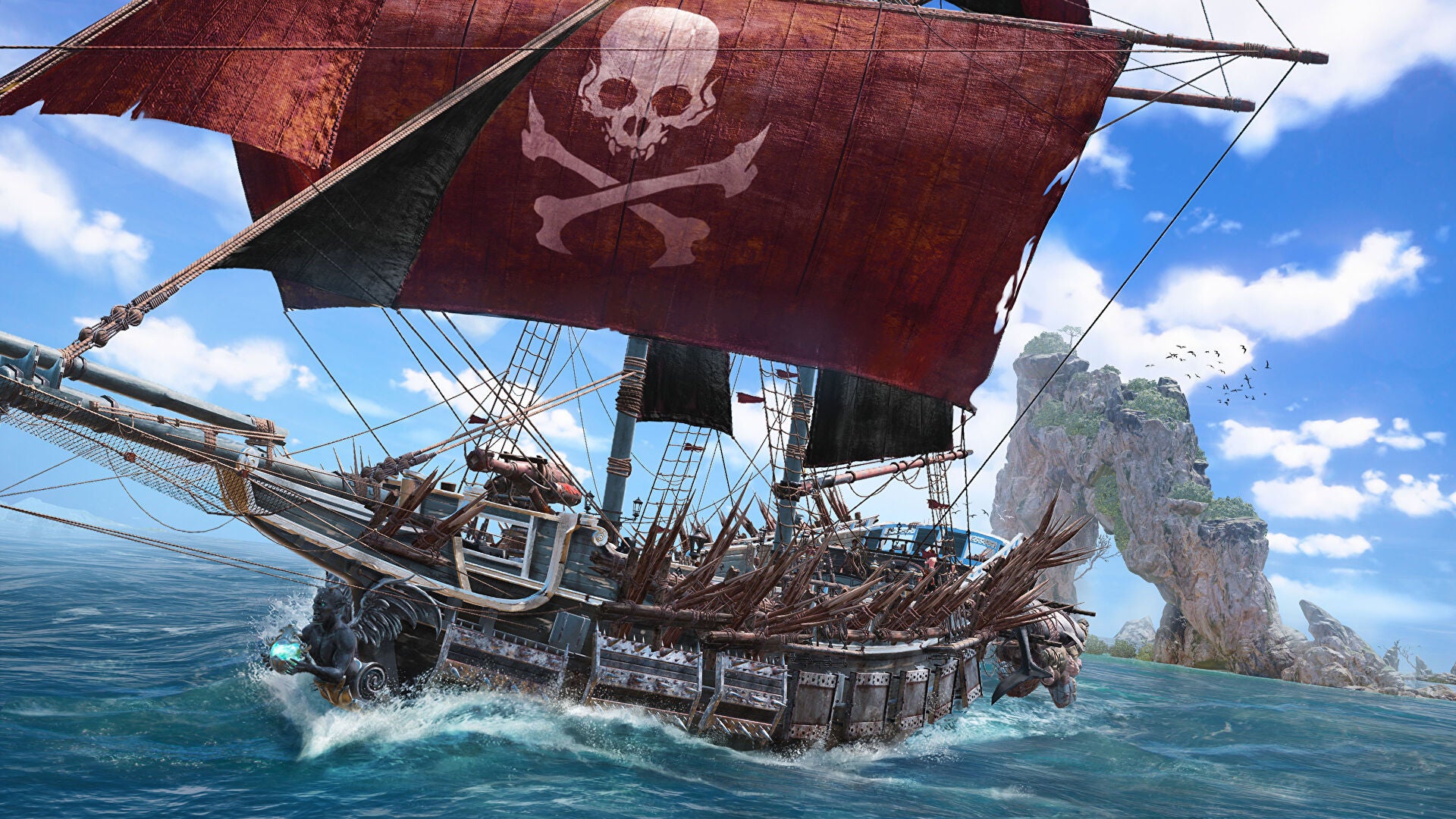 Following the announcement this week of a new delay for Skull and Bones, Ubisoft has shared 30 minutes of new footage from its beleaguered pirate adventure, focusing on what it calls the game's "narrative gameplay".
It may be an unexpected place to return to after a long absence, given that Ubisoft insisted that Skull and Bones was "not a story-driven game" last summer, but it gives at least giving players a better idea of ​​how the publisher is trying to inject some variety into the action.
As Ubisoft explained last year, Skull and Bones is essentially all about sailing and combat, with players only able to disembark their ships and explore dry land at a limited number of locations, defined as outposts. Functionally, outposts serve as places where players can trade, cash in contracts, pay factions, and meet other players – but, as detailed in Ubisoft's latest gameplay dev stream, they're also places where they might find narrative content that Ubisoft calls "surveys". .
Investigations are a "way of telling a story through a series of steps", and can be initiated by finding messages in bottles, digging up lost journal fragments, or simply talking to characters in the world, and provide clues to find treasure.
The investigation that Ubisoft chose to present in its latest devstream told the story of a brother and sister who both considered themselves the rightful heir to the throne in the coastal region of Africa.
Rather than taking players on a grand cinematic narrative adventure, Investigations – whose story elements are conveyed entirely through on-screen text and accompanying narration – are more of a simple framing device, guiding them through several standard maritime activities. In this case, players must first navigate to where the brother allegedly fled with the crown, after which they must complete a single stage of a colony plunder (a core Skull and Bones mechanic, like we learned of this last year) to receive another message leading to a new location.
Upon arrival, it's simply a matter of parking alongside a wreck and pressing a button to pick up the next clue, which then directs players to a final location – in this case, a port where they can disembark and locate buried treasure, bringing the sequence to a close.
Each investigation, Ubisoft says, will fill out a little more of the story of a key character in Skull and Bones lore, Captain Freeman, who is said to have participated in the biggest heist ever seen in world fiction. Ultimately, by putting together clues, players might be able to find the location of Freeman's missing treasure.
The full 30-minute livestream also touches on some of Skull and Bones' other features, including songs and variations seen in different parts of the game world.
Ubisoft has yet to share a new release date for Skull and Bones after its latest delay, but says it will have more news "very soon".