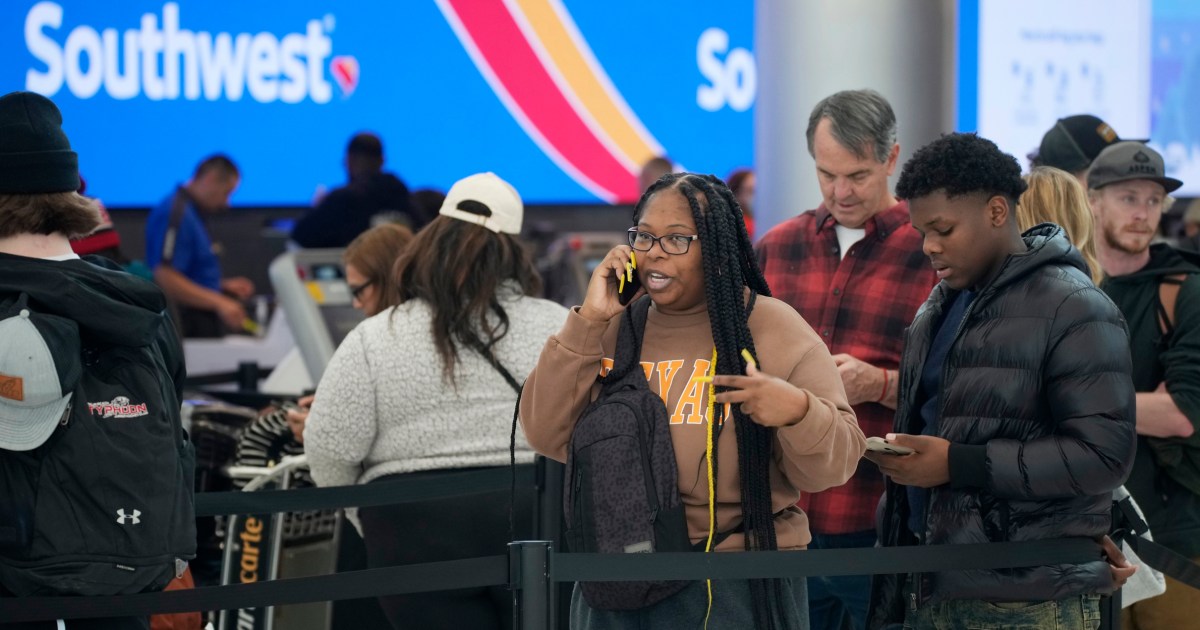 Southwest Airlines is considering all options to ensure the operational meltdown it suffered last month does not happen again, chief executive Bob Jordan said Thursday.
The Dallas-based carrier faced outrage from customers and regulatory scrutiny after a systems meltdown last month left thousands of passengers stranded.
Southwest has hired consultancy Oliver Wyman to investigate the disruption, Jordan told Reuters in an interview.
"I put everything on the table here because it can't happen again," he said.
A severe winter storm just before Christmas, coupled with outdated Southwest technology, led to the cancellation of more than 16,000 flights. The airline had long cultivated a reputation for reliable customer service, humorous flight crews and low cost flights.
Southwest's board of directors set up a new operations review committee to oversee management after systems collapsed last month, Jordan said.
Asked about his job security, he said: "I'm not focused on that, and ultimately it's not up to me anyway."
"There are a lot of reasons why this happened, but it's on me at the end of the day," Jordan said. "It's up to me to not let this happen again and to rebuild trust with our employees and rebuild trust with our customers, and we will do just that."
Jordan, who took the reins of the airline last February, is under pressure from investors to win customers. To appease them, the carrier awarded customers affected by the collapse 25,000 Rapid Rewards points, the equivalent of more than $300, as a goodwill gesture, and also launched a fare sale.
Jordan said New York-based Oliver Wyman is interviewing company staff and union members to piece together the recent debacle to identify shortcomings in the carrier's operations.
Meanwhile, the company has put in place interim measures to avoid a repeat, he said. General Electric Co (GE.N) is updating the company's software, which will automate its crew scheduling systems, he said.
GE said the current software Southwest uses "worked as expected" during the issues last month. "We are working with them to define new features as they improve their crew reprogramming capability," he said in a statement.
Southwest has also assembled a new team of trained employees who can be cross-used to manage the rescheduling team during a disruption requiring significant schedule changes. Jordan said the company activated that group during the Federal Aviation Administration's nationwide ground shutdown on Wednesday.
The airline processes tens of thousands of customer refunds a day, he added. With the exception of 1% of the baggage, the airline has released all missing baggage to the customer.
Jordan championed the airline's point-to-point business model, which allows customers to fly direct from smaller towns without having to stop and change planes at major hubs like Chicago and New York. He said the disruption last month was not due to the structure, but said the airline could set up more crew bases if Oliver Wyman recommends it.