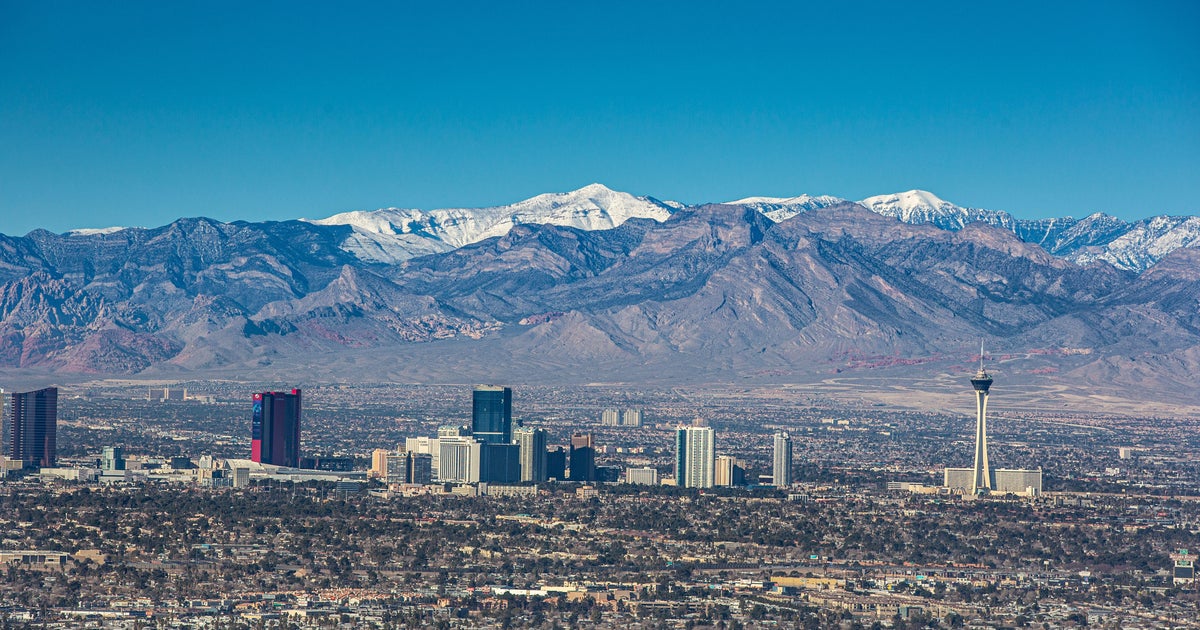 A man backcountry skiing in the Mount Charleston area near Las Vegas died Monday in an avalanche, local law enforcement officials said Tuesday.
The skier, identified as Las Vegas resident Punan Zhou, was swept about 500 feet from Mummy Mountain before friends found him using a tracking device, Sgt. Matt Marlow of the Las Vegas Metropolitan Police Department Search and Rescue Team.
On Monday, authorities initially described the man as an injured hiker.
Mummy Mountain, the region's second-highest peak, separates Mount Charleston's two main canyons, Kyle and Lee, home to southern Nevada's only ski resort.
Marlow said Zhou was part of a group of five people who left Monday morning to ski in an unmaintained area of ​​Mummy Mountain. The group reached about 11,000 feet before Zhou "decided to hit one of the slopes, and it was the slope that gave way," Marlow said.
The other skiers called for help around 12:20 p.m., and performed chest compressions on Zhou for half an hour without success. Zhou was 32 years old.
Then, Marlow said, alongside a team of searchers and rescuers and firefighters from the U.S. Forest Service, the skiers helped carry their friend's body down the mountain in a recovery operation that took place. lasted 3 hours and took place as a winter storm approached Mount Charleston.
Zhou's cause of death was determined to be blunt trauma, according to the Clark County Coroner's Office, CBS affiliate KLAS-TV reported.
More than 8 inches of snow has fallen in Lee Canyon since the National Weather Service issued a winter storm warning for the Mount Charleston area at 4 p.m. Monday, according to meteorologist John Salmen.
The weather advisory is in effect until 10 p.m. Tuesday, with more snowfall expected throughout the day, Salmen said.
"It definitely makes me a little nervous," hiker Katie Schwartz told KLAS-TV after the incident. "We always check the conditions first, we never commit to going out, we try to stay warm. I try to wear ice cleats on my shoes so I don't trip and fall."
Lee Canyon Ski Resort suspended operations Tuesday morning following Monday's avalanche and overnight snowstorm, in order "to carry out necessary snow safety and avalanche mitigation work," according to A press release.
Jonathan Stein, program director for Mount Charleston, told KLAS-TV that avalanches are rare in southern Nevada, but do occur.
"We've had colder storms over the last few weeks which have knocked down the snowfall. In that context, we've had lighter snow and less moisture, we've had a period of very cold weather with now snowfall which can contribute to weak layers," Stein said.
The fatal incident occurred just two days after two snowmobilers died after being caught and buried by an avalanche in Colorado.