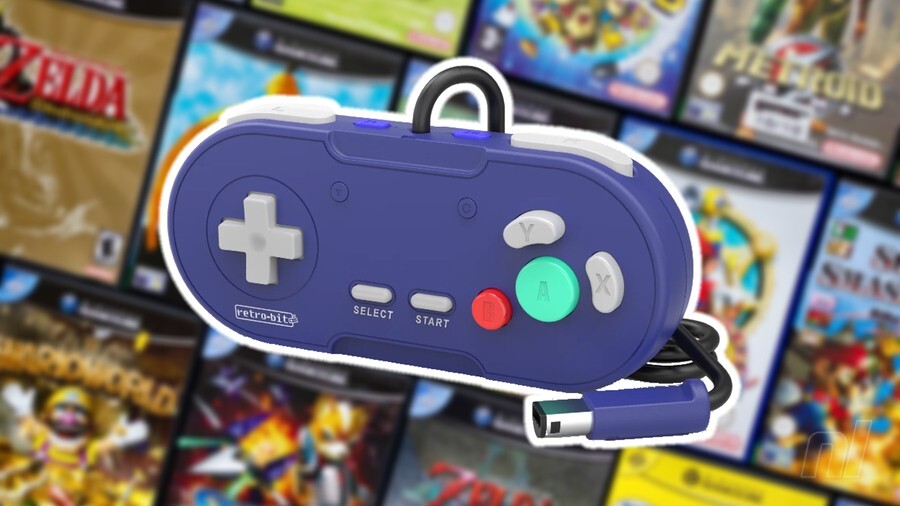 Retro-Bit Gaming has been behind a number of funky throwback-inspired controllers for Switch over the years, and now the company is taking us back even further in time with a Game Boy Player-style controller designed to the GameCube (or Wii, if you're so inclined).
The Legacy GC wired controller has the looks of Hori's classic Game Boy Player controllers from the era, but with a new splash of color and some modern, fancy features. The button layout makes it a go-to option for those still using the Game Boy Player (you know who you are), and you have the option to adjust the D-Pad analog inputs on the left or right stick so those who are up for a challenge can even take on some Super Smash Bros. Single stick melee.
For a closer look at some of the controller's features and some new shots of the Black and Indigo models, check out the following from Retro-Bit Gaming:
The Legacy arrives to bring a classic touch to your Nintendo Gamecube® and Wii®. This updated version of our controller has a familiar button layout, a comfortable DPad, and the addition of Turbo functionality. Shoulder buttons now use both digital and analog inputs to enable functionality for most titles. Players can also modify the DPad to function as analog or C-stick as needed. A comfortable grip accompanies the 10ft / 3m cable length to allow play in almost any play area.

Features and Specifications:
. Compatible with Nintendo GameCube® and Wii®
. Macros allow DPad to work like analog or C-stick
. 10ft/3m cable length
. Includes Turbo functionality
For those whose hearts leap at the thought of using it on an emulator, we're afraid the GCN Cable doesn't make that possible just yet. That being said, Retro-Bit teased on Twitter that they might be working on a USB model in the future.
The Legacy GC is currently available for pre-order only from Castlemania Games for $19.99 (around £16) and the product is expected to ship later this month. Retro-Bit has confirmed that European retailers will be stocking the controller for the near future, so keep your eyes peeled if you hope to get your hands on it without the steep shipping costs.
What do you think of this throwback controller? Let us know in the comments!