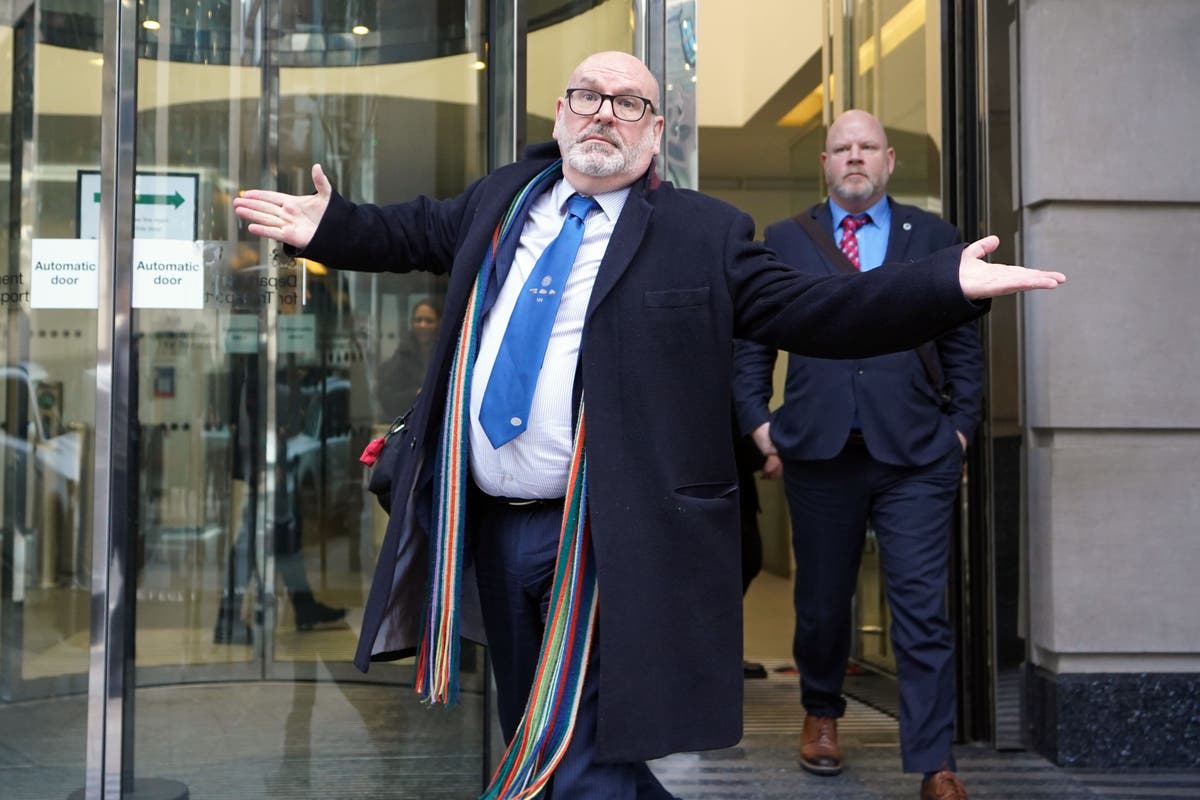 The long and bitter series of rail disputes show no signs of a quick settlement, the head of the train drivers' union has warned.
Mick Whelan, general secretary of Aslef, told MPs on the transport select committee: 'We are further along than when we started.
Iain Stewart, the Conservative chairman of the cross-party committee, had asked him to assess the progress of the negotiations.
Mr Stewart asked: "How close are we to resolving these disputes, on a scale of one to 10 – whether it is with one you stay on different planets, 10 I can go out and buy a hat for the wedding. Where are we?"
The Aslef boss said: "I think you're including zero in your one to 10, and we're further than when we started."
Frank Ward, acting general secretary of the white-collar union, the TSSA, said: "I wouldn't disagree with that."
But Mick Whelan, general secretary of the main rail union, the RMT, declined to give a figure. He said, "I couldn't say. It depends on the discussions. I wouldn't use a scale, but we don't have an agreement. Until we get a deal, we're not really close to it.
The chairman of the committee replied, "It's not as optimistic as I had hoped."
The latest round of industrial action ended on Saturday January 7 – exactly 200 days after the first nationwide strikes since the 1980s began in June 2022. Unions are embroiled in a tangled series of disputes over pay, safety employment and working conditions with the infrastructure provider. , Network Rail and more than a dozen rail operators.
The Department for Transport (DfT), which owns Network Rail and runs some rail services through subsidiaries such as LNER, is also involved.
RMT union members working for Network Rail went on strike for 20 days, with an overtime ban also in place in December and early January.
The train drivers, who are in conflict with 15 rail operators, stopped work for six days, last Thursday January 5.
The following day, the Rail Delivery Group, representing train operators, proposed a 4% pay rise in 2022 and 2023, subject to sweeping changes in working practices.
The RDG described the offer as "a historic outline proposal that would provide more reliable services to passengers".
But Mr Whelan told MPs: 'I cannot recommend any part of it and it could destroy the possibility of returning to these talks in the future.'
The RDG said: "The offer is dependent on common sense, vital and long overdue changes to labor agreements in the industry.
"Many of them are already best practice in parts of the railway and are designed to avoid disruptive gaps in services. £ to nearly £65,000 by the end of 2023."