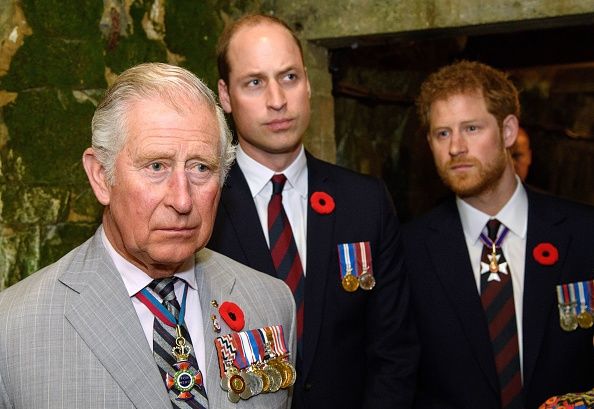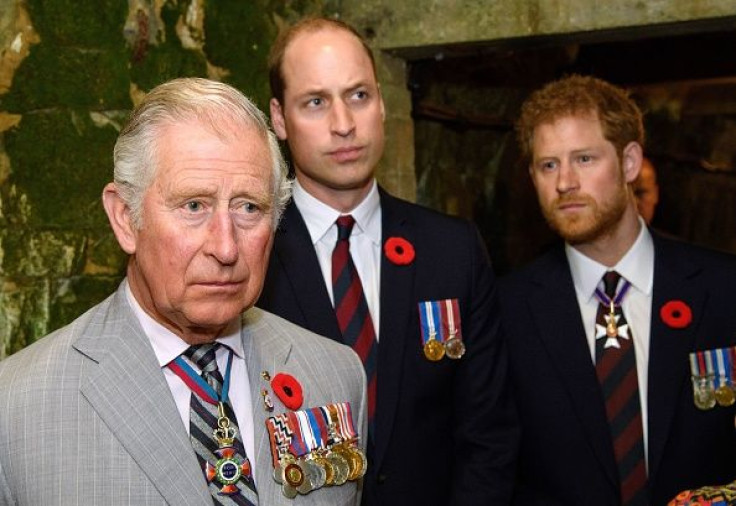 KEY POINTS
Prince Harry's memoir 'Spare' was originally 800 pages
He made the decision to exclude certain details, including about his father Charles and his brother William
Harry said he thought they wouldn't forgive him if he made these stories public
Prince Harry has revealed his 'Spare' memoir would have been longer if he hadn't released some stories about his brother Prince William and his father King Charles III.
In a new interview with The Telegraph published on Friday, the Duke of Sussex said the first draft of his 400-pound Spare was 800 pages. However, he made the decision to exclude certain details about his father and brother as he felt they would not forgive him if he made these stories public.
"It could have been two books, in other words," Prince Harry explained. "And there were other tracks that I shared with [ghostwriter] J.R. [Moehringer]that I said, 'Look, I'm telling you this for context, but there's absolutely no way I'm putting it in there.'"
He continued: "But there are things that have happened, especially between me and my brother, and to some extent between me and my father, that I just don't want the world to know about. Because I don't think they would never forgive me."
Prince Harry has acknowledged that some might view the revelations he made about Prince William and King Charles in the final version of 'Spare' as unforgivable. But he said he ultimately wanted to send the message to his family that he would reconcile if they took responsibility for their alleged actions and apologized to his wife, Meghan Markle.
"Now you could say some of the stuff that I put in there, well, they'll never forgive me anyway," he told the outlet. "But the way I see it is I'm ready to forgive you for everything you've done, and I wish you'd sat down with me, properly, and instead of saying, 'I'm delusional and paranoid, "Actually, sit down and have a good conversation about it, because what I would really like is some responsibility. And an apology to my wife."
Prince Harry said in his interview with ITV's Tom Bradby that he still believes in the monarchy, and he told the Telegraph that his memoir did not try to bring down the institution.
"It's not about trying to bring down the monarchy, it's about trying to save them from themselves," he said. "And I know I will be crucified by many people for saying that."
Prince Harry said he felt it was his "life's mission" to "right the wrongs of what drove us out" of the royal family.
While he left out a few private details about his father and brother, the Invictus Games founder shared many intimate details about his relationship with his family in his book.
In the memoir, he alleged that Prince William once physically attacked him in 2019 during an argument over Markle.
The Duke of Sussex also claimed Prince William and his wife Kate Middleton told him their father had privately admitted he could have leaked Markle and the Princess of Wales' feud over flower girl dresses to the press. of honor.
"He sheepishly said that he might have let it slip that there had been conflicts between the two couples," Prince Harry wrote.
Prince Harry's memoir "Spare" was released on Tuesday.