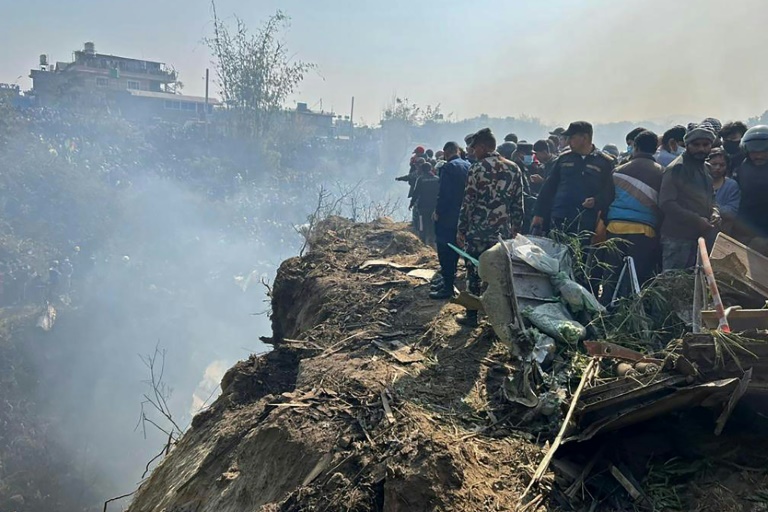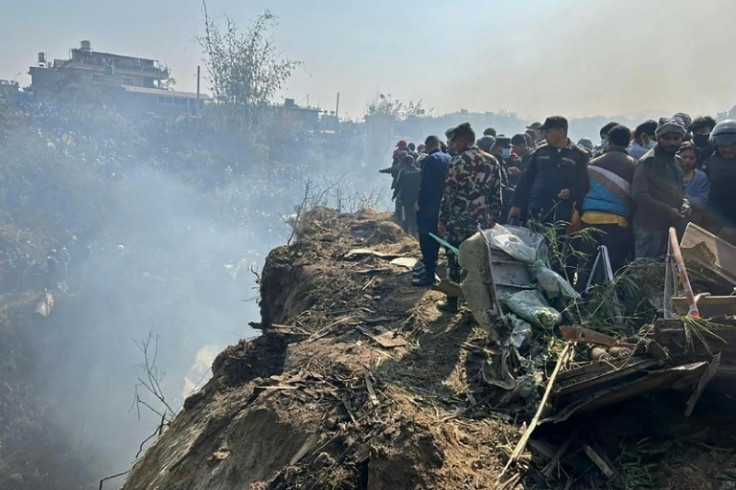 A plane with 72 people on board crashed in Nepal on Sunday, Yeti Airlines and a local official said.
"There are 68 passengers on board and four crew members (…) The rescue is in progress, we do not know for the moment if there are any survivors," the porter told AFP. -airline spokesperson, Sudarshan Bartaula.
He said the plane crashed between the old and new airport in Pokhara, central Nepal.
The wreckage was on fire and rescuers were trying to put out the blaze, local official Gurudutta Dhakal said.
"Responders have already arrived on scene and are trying to extinguish the fire. All agencies are now focusing on putting out the fire and rescuing the passengers," Dhakal said.
Footage shared on social media showed flames on the ground and black smoke rising into the sky, apparently from wreckage strewn across the crash site. AFP was unable to immediately verify the footage.
Nepal's airline industry has boomed in recent years, ferrying goods and people between hard-to-reach areas as well as foreign trekkers and mountaineers.
But it has been plagued with a lack of safety due to insufficient training and maintenance.
The European Union has banned all Nepalese carriers from its airspace for security reasons.
The Himalayan country also has some of the most remote and difficult tracks in the world, flanked by snow-capped peaks with approaches that pose a challenge even to accomplished pilots.
Aircraft operators say Nepal lacks infrastructure for accurate weather forecasting, especially in remote areas with difficult mountainous terrain where fatal accidents have occurred in the past.
The weather can also change quickly in the mountains, creating dangerous flying conditions.
In May 2022, all 22 people on board a plane operated by Nepalese airline Tara Air – 16 Nepalese, four Indians and two Germans – died in the crash.
Air traffic control lost contact with the twin-propeller Twin Otter shortly after taking off from Pokhara and headed for Jomsom, a popular trekking destination.
Her wreckage was found a day later, strewn on the mountainside at an elevation of about 14,500 feet (4,400 meters).
About 60 people took part in the search mission, most of whom traveled miles to get there.
After this crash, authorities tightened regulations, including that planes would only be allowed to fly if there were favorable weather forecasts along the route.
In March 2018, a US-Bangla Airlines plane crashed near the notoriously difficult Kathmandu International Airport, killing 51 people.
The crash was the deadliest in Nepal since 1992, when all 167 people on board a Pakistan International Airlines plane died when it crashed on approach to Kathmandu.
Just two months earlier, a Thai Airways plane had crashed near the same airport, killing 113 people.