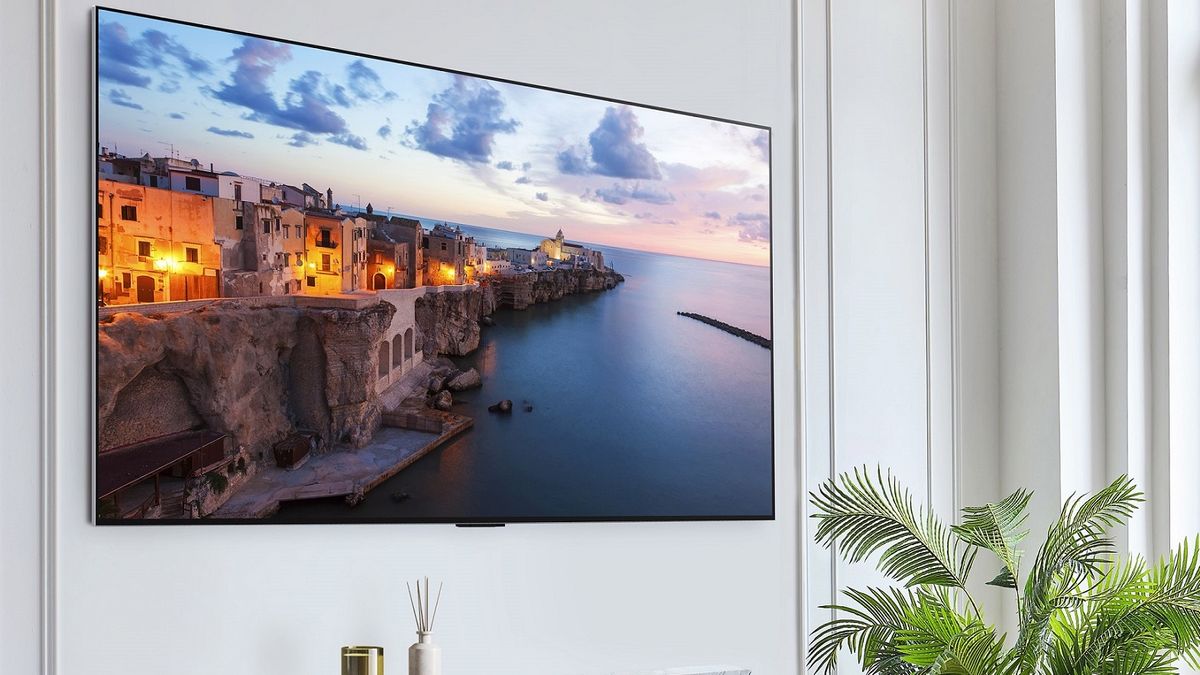 The LG G3 OLED TV has arrived, bringing another dose of brightness excellence to the OLED TV market.
We got our first look at the new G-series OLED on the showroom floor at CES 2023, alongside the rest of LG's 2023 OLED lineup, which includes the LG C3, LG B3, LG Z3 and the new wireless M3.
The G-series model is known to be the brightest in LG's 4K OLED lineup, and this year is no different. New Light Control Architecture hardware combined with LG's existing Brightness Booster Max technology supposedly makes it even brighter than last year's OLED Evo panels, with 70% more brightness compared to the more basic OLED screen of the LG B3, which means the G3 is probably the best home cinema screen in LG's new lineup.
If you want to know everything about the LG G3 OLED, including its likely price, expected release date, and all the features packed into this premium display, you've come to the right place.
LG G3 OLED: Price and release date
The LG G3 OLED will likely have the same sizes as last year's LG G2, from a standard 55-inch to a whopping 83-inch. There's no talk of replacing the 97-inch G2, although last year's model is still available if you need a large screen.
We expect the LG G3 to be released around March/April and cost about the same as the G2's launch prices, which we've listed below:
55in: $2,199 / £2,399 (around AU$3,200)
65in: $3,199 / £3,299 (around AU$4,700)
77in: $4,199 / £4,499 (around AU$6,100)
83in: $6,499 / £6,499 (around AU$9,300)
LG G3: Design and features – what's new?
The LG G3 OLED has all the premium features you expect from an LG OLED and more.
This TV was designed to be wall mounted, to begin with; while LG ditched the "Gallery Series" naming convention of last year's model, this is still a screen designed to be displayed proudly, like a painting in the Louvre.
The G3 has an incredibly slim bezel and a 'zero gap' design that allows the TV to sit against the wall when wall mounted (it comes with a special wall mount). The screen housing is made of a lightweight composite fiber to reduce its weight compared to previous years. The G3 doesn't come with a dedicated TV stand, although LG does sell stands or a floor stand if you want your TV to stand alone.
The main talking point of the G3 is its brightness. LG traditionally launches new light-enhancing technology in its more expensive G-series models before bringing those features to lesser models, and it's no different this year.
While the step-down LG C3 uses OLED Evo technology, only the G3 uses LG's Brightness Booster Max technology, which LG says "integrates an all-new light control architecture and light amplification algorithms to increase brightness up to 70%. Brightness is mapped and controlled pixel by pixel, resulting in sharper, more realistic images.
That 70 per cent figure is compared to the traditional OLED used in the LG B3 – the displays LG fitted in flagship TVs around 3 years ago – so it's not as drastic as it sounds. But given OLED's notoriously limited brightness, any ground gained on this front is welcome.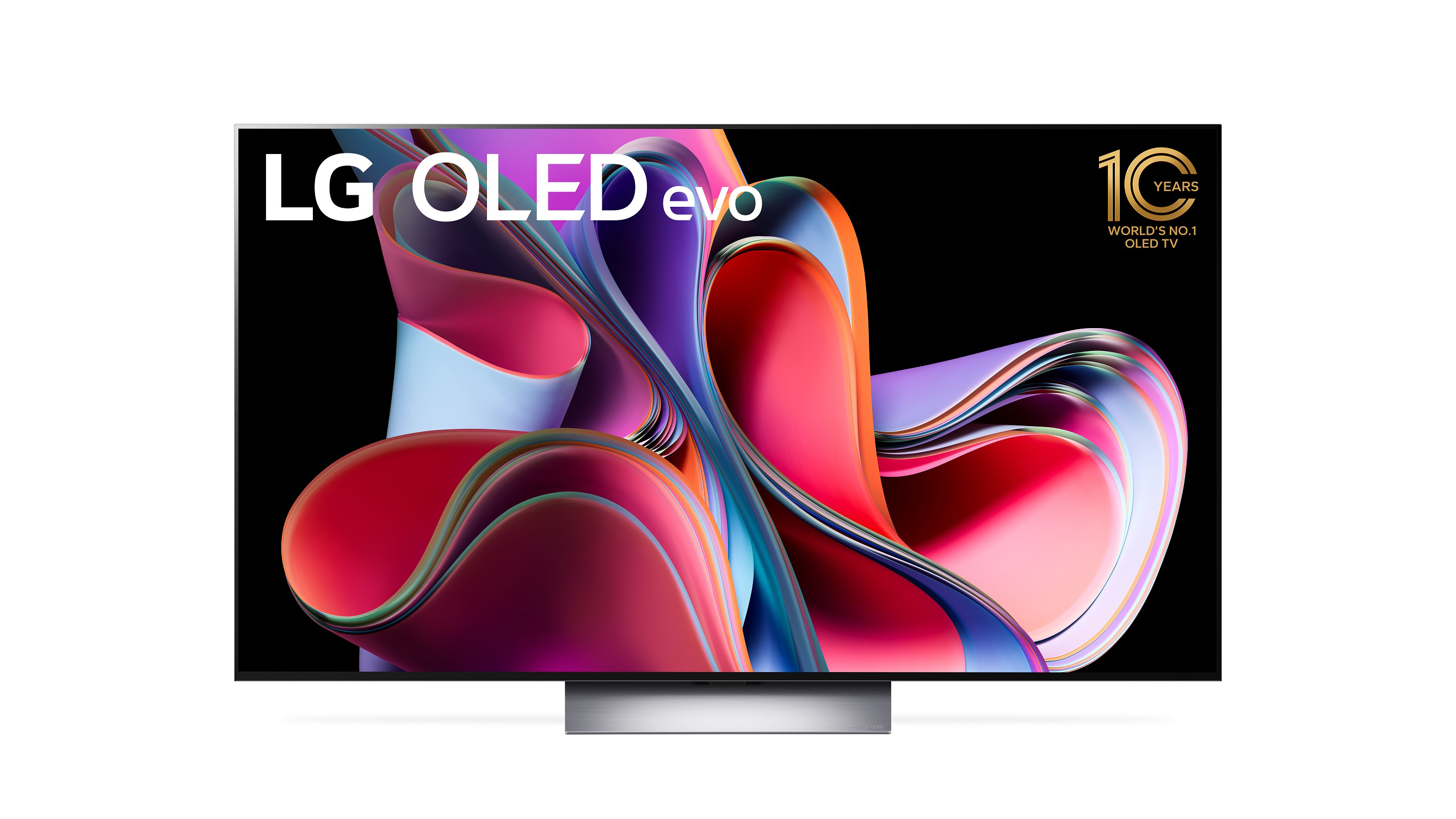 The G3 uses a new sixth-generation Alpha a9 AI processor, which should perform much like previous models, with some upgrades to LG's AI Picture Pro and AI Sound Pro modes, which alter the audio-visual output depending on the content. that you're looking at. The former offers "enhanced upscaling" and object detection, while the latter mimics "virtual 9.1.2 surround sound" over the TV's 3.1.2 speakers.
You'll get four HDMI 2.1 ports, with one port supporting eARC for convenient two-way communication with a connected soundbar. There's also the usual sub-10ms input lag, dedicated game modes, VRR support and premium Dolby Vision/Dolby Atmos modes for serious movie buffs – plus a webOS platform improved focus on personalized user profiles and a quick media switching feature that jumps more easily between content sources.
The G3 and Z3 models come with a built-in ATSC 3.0 tuner to meet the latest signal standard in US TV broadcasts – and you won't find it in the cheaper C3/B3 models.
LG G3 OLED: What we think so far
Like its predecessors, the LG G3 OLED is the smart buy for movie buffs who want picture quality unmatched in the market. The G3's OLED panel uses the latest brightness-boosting technology for stunningly bright reflections and vivid color output, and it's custom-designed for a recessed wall position.
The LG G3 OLED isn't a significant upgrade over the TVs that came before it, but even small advancements are good. LG's OLED range is already an outstanding fleet of TVs, with jaw-dropping picture quality, plenty of high-tech specs and features to flatter gamers, movie buffs and casual watchers. Even though LG is experimenting with wireless displays and transparent TVs, it's clear that most buyers are looking for a TV that does the main job exceptionally well – and the G3 fits the brief, with a dose of luxury design. We're expecting it to be one of the best TVs on the planet this year.