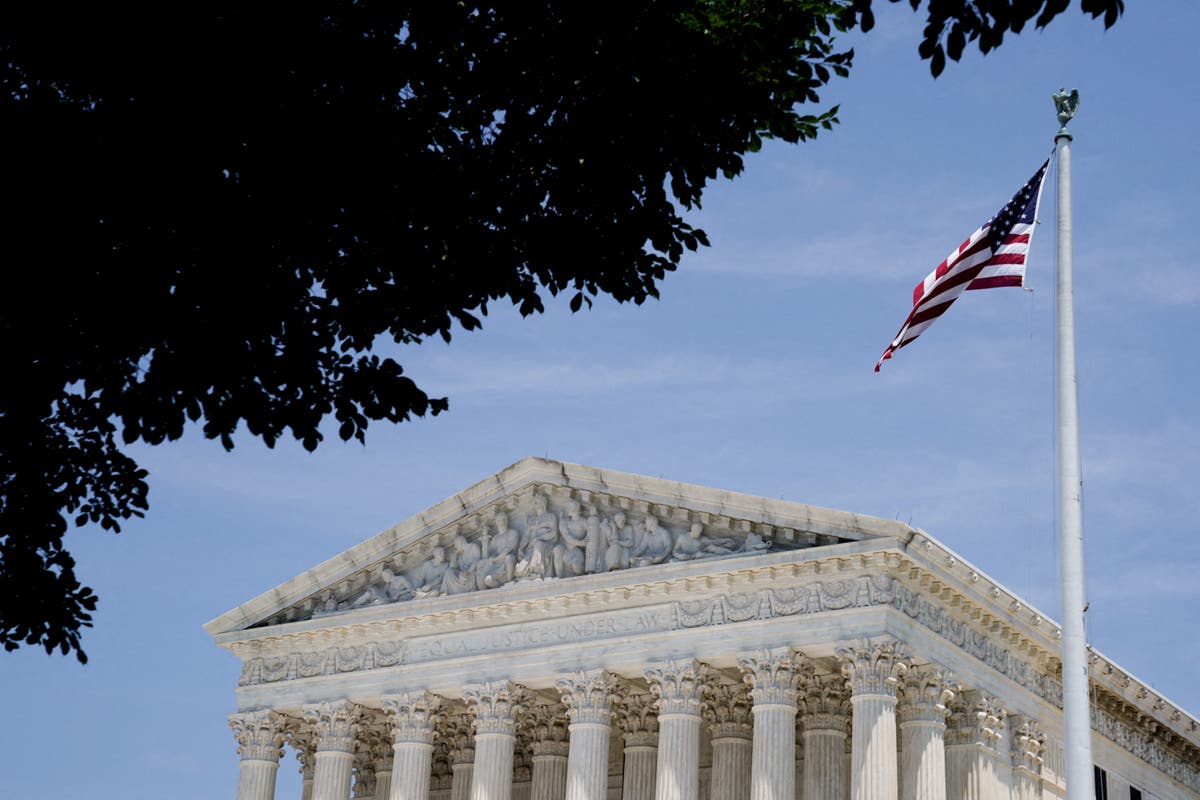 Three women who broke off oral argument inside the United States Supreme Court to protest the end of Roe vs. Wade pleaded guilty in federal court,
On January 13, U.S. District Judge Amit Mehta sentenced the women – Emily Paterson, Rolande Baker, Nikki Enfield – to unsupervised probation until June 30, 2023 and barred them from the Supreme Court precinct.
Their action on November 2, 2021 marked the first protest in the courtroom in nearly seven years, nearly five months after the court's landmark decision in Dobbs vs. Jackson Women's Health Organization who revoked a constitutional right to abortion care and overturned abortion rights in the states of the United States.
"I don't condone what has been done here, but I understand it," Judge Mehta said, noting a "history of civil disobedience that has changed the fabric of our nation."
Supreme Court justices were hearing oral arguments in an unrelated case of Bittner vs USA on Wednesday when Ms Paterson called for "exposing Dobbsand told American voters "don't forget to vote" in the midterm elections that month.
Ms Baker shouted 'the right to choose will not be taken away' and urged women to 'vote for our right to choose'.
We will restore our freedom to choose," Ms Enfield then shouted from inside the court. "Women of America, Vote!"
Each protester was removed from the court by the police and placed under arrest.
"Generations of women, including my own, have fought to win our right to vote and our right to choose," according to a written statement that day from Ms Baker, identified as a great-grandmother and schoolteacher at the retreat from Tucson, Arizona.
"Now we must use our ballots and our votes to restore our freedom to choose," she added.
The women were held for about 30 hours, according to the federal public defender representing women, who said they were held in various facilities in "deplorable and shocking conditions."
They wrote a statement to the judge asking to be sentenced to time served.
Federal prosecutors, however, asked the judge to sentence the women to 12 months of probation with an order barring them from the Supreme Court building and surrounding grounds.
Lawyers for the US Department of Justice have argued that the Supreme Court cannot be considered "some kind of 'open mic party'".
"The actions of the defendants have gravely undermined the respect and reverence that our highest court deserves," they wrote in court documents. "If such conduct went unpunished, the court would quickly cease to be a place where our nation's most important legal disputes are adjudicated under procedures adopted to ensure fairness and, instead, would become a kind of" open mike evening "for citizens. to express their personal opinions.