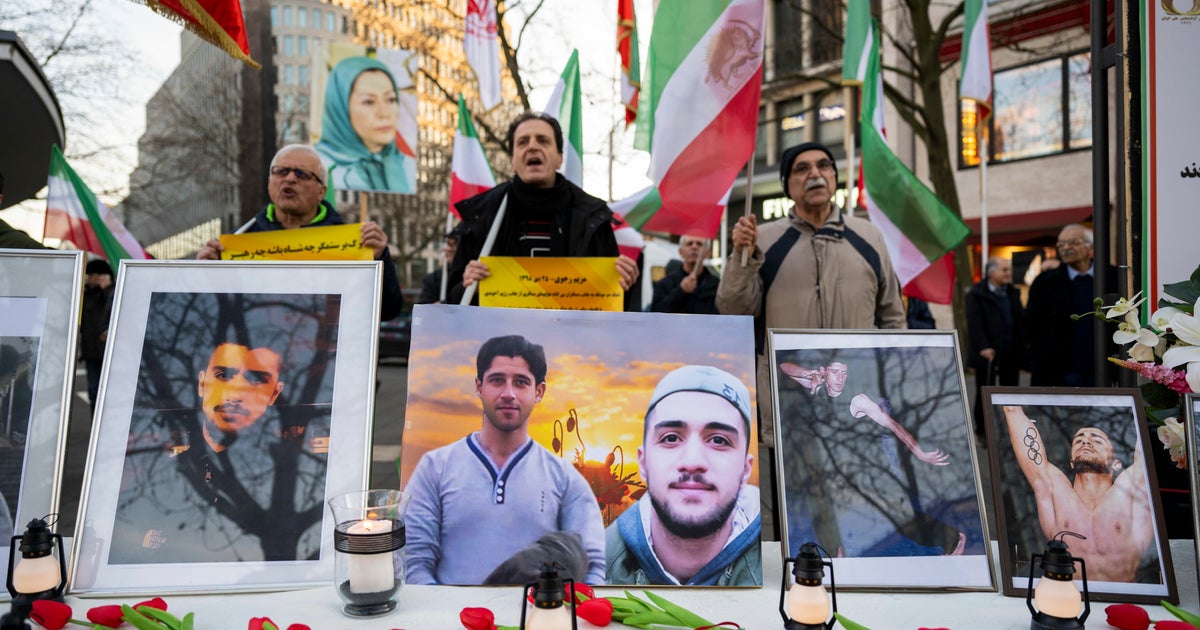 Iran said it executed two men convicted of killing a paramilitary volunteer during a protest on Saturday, the latest executions aimed at ending nationwide protests that now challenge the country's theocracy.
Iranian justice has identified those executed as Mohammad Mehdi Karami and Mohammad Hosseini, making them four men known to have been executed since protests began in September over the death of Mahsa Amini. All have faced speedy and internationally criticized closed trials.
The Mizan court news agency said the men were found guilty of killing Ruhollah Ajamian, a member of the Iranian Revolutionary Guards' volunteer Basij force, in the town of Karaj outside Tehran on 3 november. The Basij deployed in major cities, attacking and detaining protesters, who in many cases fought back.
German Foreign Minister Annalena Baerbock said on Twitter that Karami and Hosseini were "more than two names".
"(They were) hanged by the Iranian regime because they did not want to submit to its brutal and inhumane actions. Two more terrible fates that encourage us to increase pressure on Tehran through the EU," said she writes.
Heavily edited footage shown on state television showed Karami speaking to a revolutionary court about the attack, which also showed a re-enactment of the attack, prosecutors claim. Iranian Revolutionary Courts have handed down the other two death sentences already carried out.
The courts do not allow those on trial to choose their own lawyers or even to see the evidence against them. Amnesty International said the trials "didn't resemble any meaningful legal proceeding".
State TV also aired footage of Karami and Hosseini talking about the attack, though the broadcaster has been airing what activists describe as forced confessions for years.
The men were found guilty of the murder, as well as 'corruption on Earth', a Quranic term and an accusation that has been leveled against others in the decades following the 1979 Islamic Revolution and which carries the death sentence.
Activists say at least 16 people have been sentenced to death in closed hearings on charges related to the protests. Death sentences in Iran are usually carried out by hanging.
At least 517 protesters have been killed and more than 19,200 people have been arrested, according to Human Rights Activists in Iran, a group that has been following the unrest closely. Iranian authorities have not provided an official tally of those killed or detained.
The protests began in mid-September, when Amini, 22, died after being arrested by Iranian morality police for allegedly breaking the Islamic Republic's strict dress code. Women have played a prominent role in the protests, with many publicly removing the compulsory Islamic headscarf, known as the hijab.
The protests mark one of the biggest challenges to Iran's theocracy since the 1979 revolution. Security forces have used live ammunition, birdfire, tear gas and batons to disperse protesters, groups say defense of rights.
Also on Saturday, Iran's Supreme Leader Ayatollah Ali Khamenei appointed a radical new police chief, the official IRNA news agency reported. General Ahmad Reza Radan replaced outgoing General Hossein Ashtari after the end of Ashtari's eight-year term.
Radan, who served as acting police commander from 2008 to 2014, is known for his brutal handling of protesters during the 2009 post-election unrest. He also imposed measures against women wearing loose Islamic veils and young people men with long hair.
The United States and Europe imposed sanctions on Radan for human rights abuses in 2009 and 2010.
He has been running a police research center since 2014.