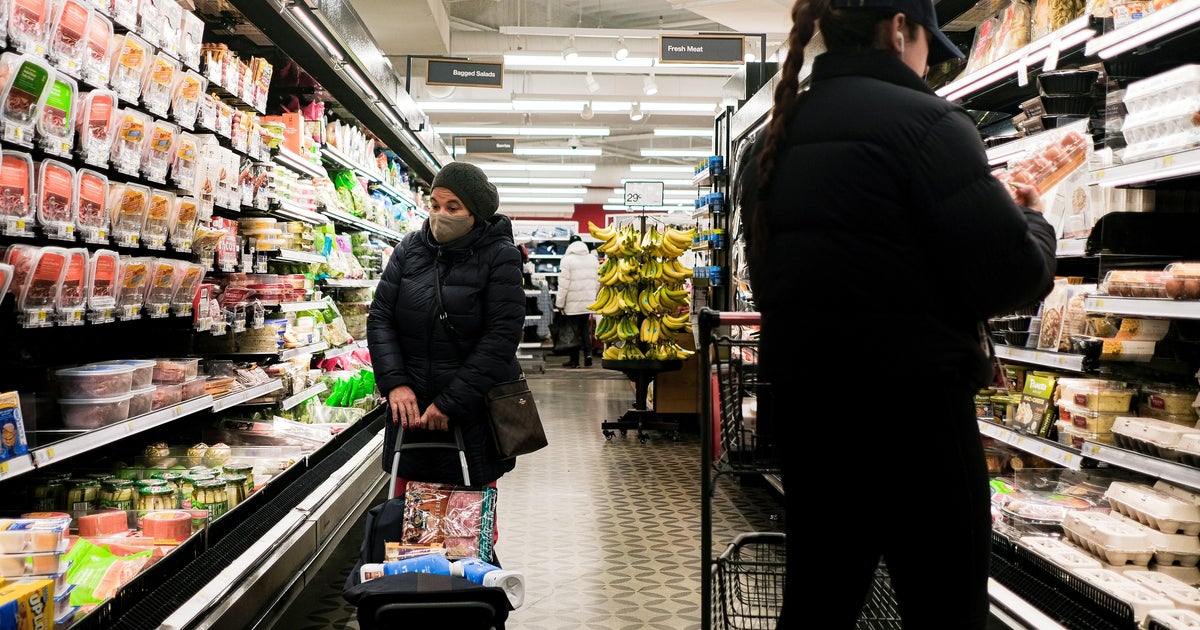 Inflation fell in December, reflecting the smallest annual increase since October 2021, the Labor Department reported Thursday.
The consumer price index rose at an annual rate of 6.5%, in line with economists' expectations.
Core prices, which exclude energy and food, rose 5.7% from a year earlier.
Month-over-month, prices fell 0.1% between November and December, as lower costs for gasoline, energy services and other goods offset higher prices for food, housing and gasoline for heating and cooking.
"Inflation is headed in the right direction, but it's still way too high for the Fed to take comfort in this number," Brian Coulton, chief economist at Fitch Ratings, said in an email.
Cheaper products, more expensive services

Price increases for goods, such as cars, furniture and clothing, have eased as the supply chain issues that fueled inflation last year have mostly dissipated. The cost of goods has now fallen for three straight months. However, services inflation – such as travel and entertainment – is now a closely watched measure as some economists believe services inflation will be harder to control.
"Services inflation is 7%, and it's not just a story of rent inflation — which just keeps jumping by leaps and bounds," Coulton said. Federal Reserve Chairman Jerome Powell "has flagged non-rental services as a key aggregate to watch and it doesn't really show signs of slowing down."
The Federal Reserve has been laser-focused on crushing inflation, raising its key interest rate seven times last year to a range of 4.25% to 4.5%. Rising interest rates are slowing inflation by making purchases more expensive and have helped bring price increases down from a summer high to their current level.
The annual inflation rate of 6.5%, although the lowest in more than a year, is still about three times the 2% level the Fed wants to see. Wall Street expects the Fed to hike rates multiple times this year, albeit in smaller increments than last year's giant hikes.
"As expected, the continued slowdown in inflation gives the Federal Reserve room to maneuver and reason to scale back its policy rate hikes," Nationwide Chief Economist Kathy Bostjancic said. in a note. "While this shows that monetary policy tightening so far has been successful, with the annual rate of headline and core readings well above the 2% target level, the Fed is not done tighten."
Falling expectations

Another positive sign of the Fed's efforts to curb inflation is that Americans broadly expect price increases to decline over the next few years. This is important because so-called "inflation expectations" can be self-fulfilling: if people expect prices to continue to rise sharply, they will usually take action, such as demanding higher wages high, which can perpetuate high inflation.
On Monday, the Federal Reserve Bank of New York said consumers now expect 5% inflation over the next year. This is the lowest such expectation in nearly 18 months. Over the next five years, consumers expect inflation to average 2.4%, just above the Fed's 2% target.
With Associated Press reporting.