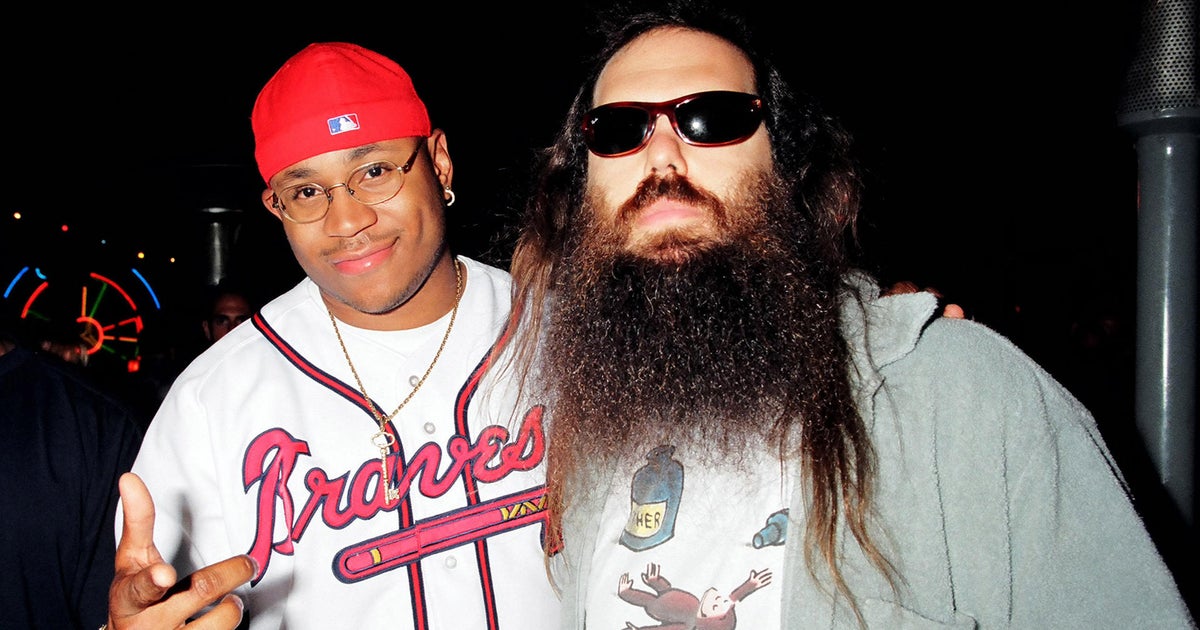 Rick Rubin is one of music's most influential producers. His nearly four-decade career has seen him work across genres and with top talent in the industry.
In the 1980s, Rubin started Def Jam Recordings with music manager Russell Simmons. Rubin's dormitory at New York University became the headquarters and they began to contribute to the annals of modern music history.
"You have to understand that at the time, people who weren't already listening to hip-hop and people who were listening were a tiny fraction of the audience," Rubin told 60 Minutes. "Not everyone considered it music. Not even music, not even music they didn't like, not music."
Among the first releases to feature a Def Jam logo was T La Rock and Jazzy Jay's recording titled "It's Yours". He caught the eye of a New York teenager named LL Cool J.
"I did the first LL Cool J record…because of the 'It's Yours' record," Rubin said. "On the file, he had the [address of] Def Jam, 5 University Place, which was my dorm at NYU. And I started getting demo tapes."
In the video above, Rubin recalled the Beastie Boys' Adam "Ad-Rock" Horovitz listening to the tape first. The 59-year-old said he and Horovitz lived together in the dorm during the summer.
Rubin left Def Jam in 1988 and ventured west to California, where he founded a new label and in 2011 bought the Shangri La recording studio where 60 Minutes correspondent Anderson Cooper interviewed him. for the Sunday show.
Rubin's credits in the industry include collaborations with some of the most popular names in music, from Public Enemy to the Red Hot Chili Peppers to Johnny Cash.
"The first time I saw him [Cash] was at a dinner theater in Orange County," Rubin told Cooper. "It seemed like the world had passed him. And he believed the world had passed him by."
Rubin quickly arranged to hang out with the "Man in Black" where they listened to some of Cash's favorite music. The bond helped resurrect Cash's career. The 2002 re-recording of the Nine Inch Nails song "Hurt" remains Cash's most-streamed track on Spotify and has over 183 million views on YouTube. Rubin and Cash recorded seven albums together before the singer died in 2003.
You can watch Anderson Cooper's 60 Minute Profile on Rick Rubin below.