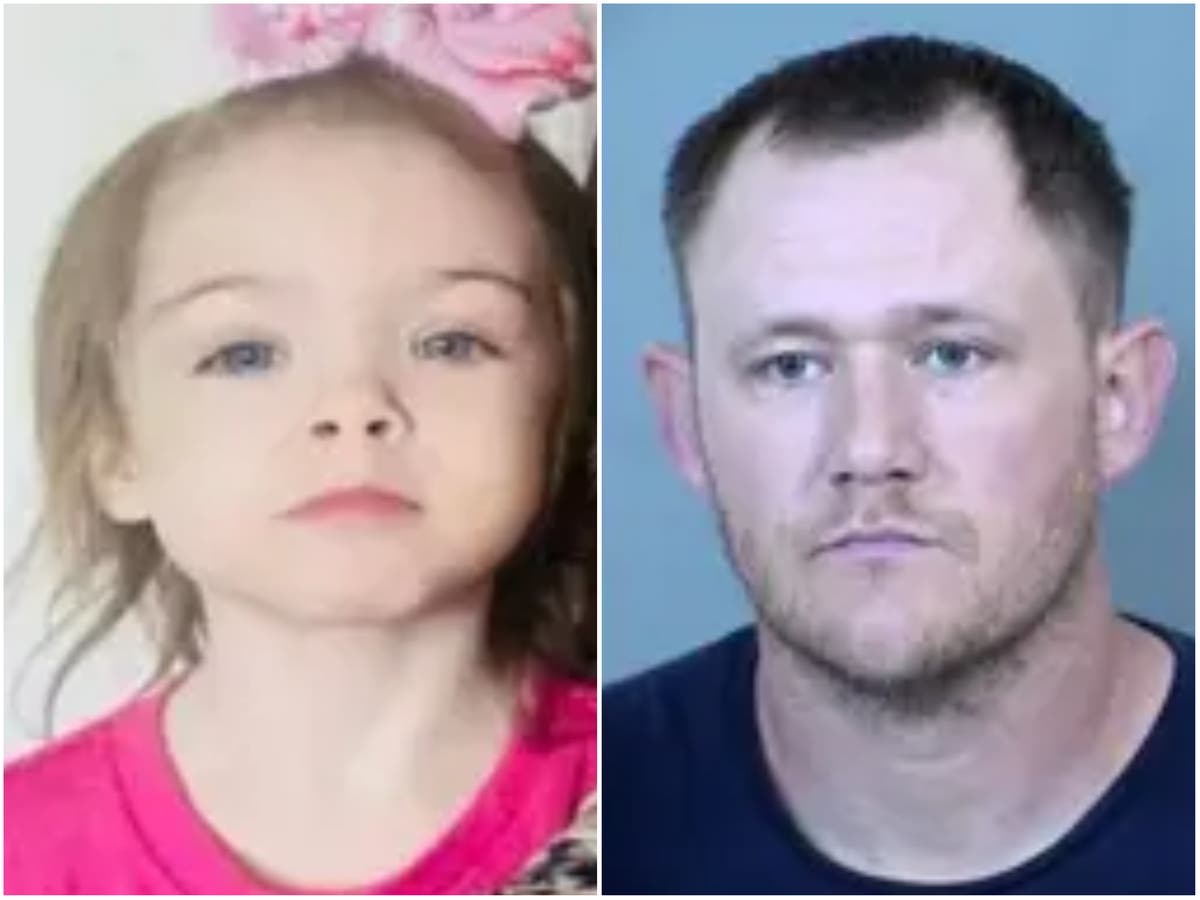 The caretaker of the missing four-year-old girl, Athena Brownfield, faces a murder charge as authorities continue to search for her.
Ivon Adams, 35, was arrested Thursday in Arizona for child neglect, the Oklahoma State Bureau of Investigation (OSBI) announced Friday.
Authorities have not disclosed what prompted the murder charge, the Associated Press noted.
Mr. Adams is currently awaiting extradition to Oklahoma. He is being held at Maricopa County Jail in Phoenix.
Mr. Adams' wife, Alysia Adams, 31, is also Athena's guardian. She remains imprisoned in Caddo County, Oklahoma, after being charged with two counts of child neglect.
"The search for Athena continues," OBSI said Thursday. "OBSI is following all advice received, which comes from Oklahoma, as well as other states. In an effort to find clues to Athena's whereabouts, Cyril's garbage department was searched.
"In addition, analysts are reviewing surveillance footage around Cyril and looking for other evidence that may help locate Athena," the office added.
Athena disappeared Tuesday afternoon when a postal worker discovered her five-year-old sister walking alone in Cyril, Oklahoma.
OBSI said at a press briefing on Wednesday that the postman knew the girl "wasn't where she was supposed to be and informed the police."
It was then that the police became aware of Athena's disappearance.
The Caddo County Sheriff's Office told Fox 25 Oklahoma City Thursday that Athena may have been missing since Jan. 6.
Law enforcement has asked people "with a residence or business in Cyril that has a video doorbell camera" to come to Cyril's Family Life Church and notify police, it said Wednesday. the police.
Law enforcement said Athena was wearing a hoodie with butterflies at the time of her disappearance.
The search effort includes a helicopter, boats, all-terrain vehicles, a ground crew with specific training, in addition to surveillance images.
Garbage service has been suspended in Cyril as law enforcement searches for clues. OBSI said officers were working on tips from both Oklahoma and other states.
It is unclear whether either of the defendants has retained an attorney to speak on their behalf.
Anyone with information about the case is urged to call OBSI at 405-879-2591, or contact by email at tips@osbi.ok.gov, or contact their local police department.