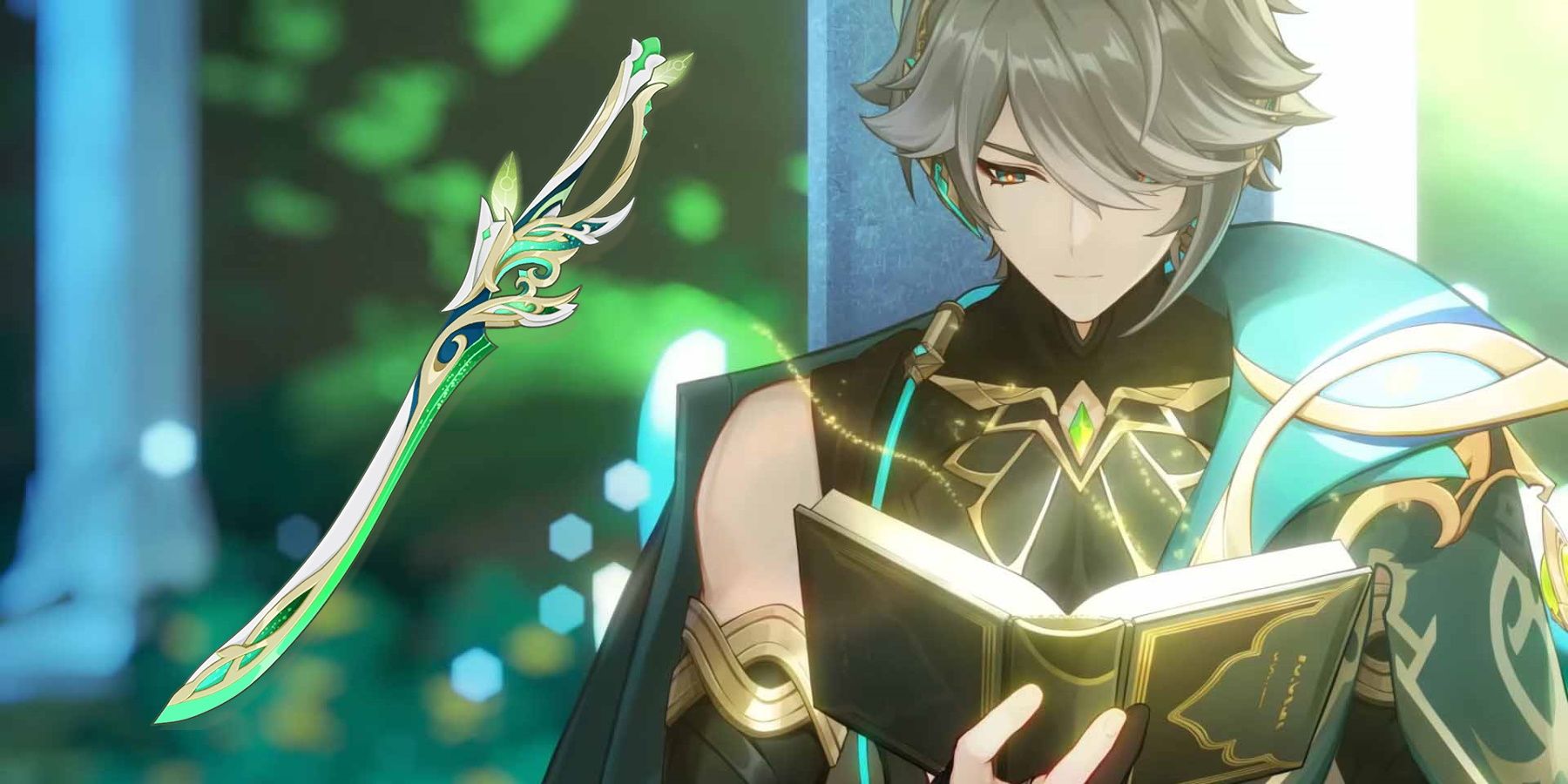 Genshin Impact has unveiled the unique stats and abilities of its new five-star weapon, Alhaitham's Light of Foliar Incision sword.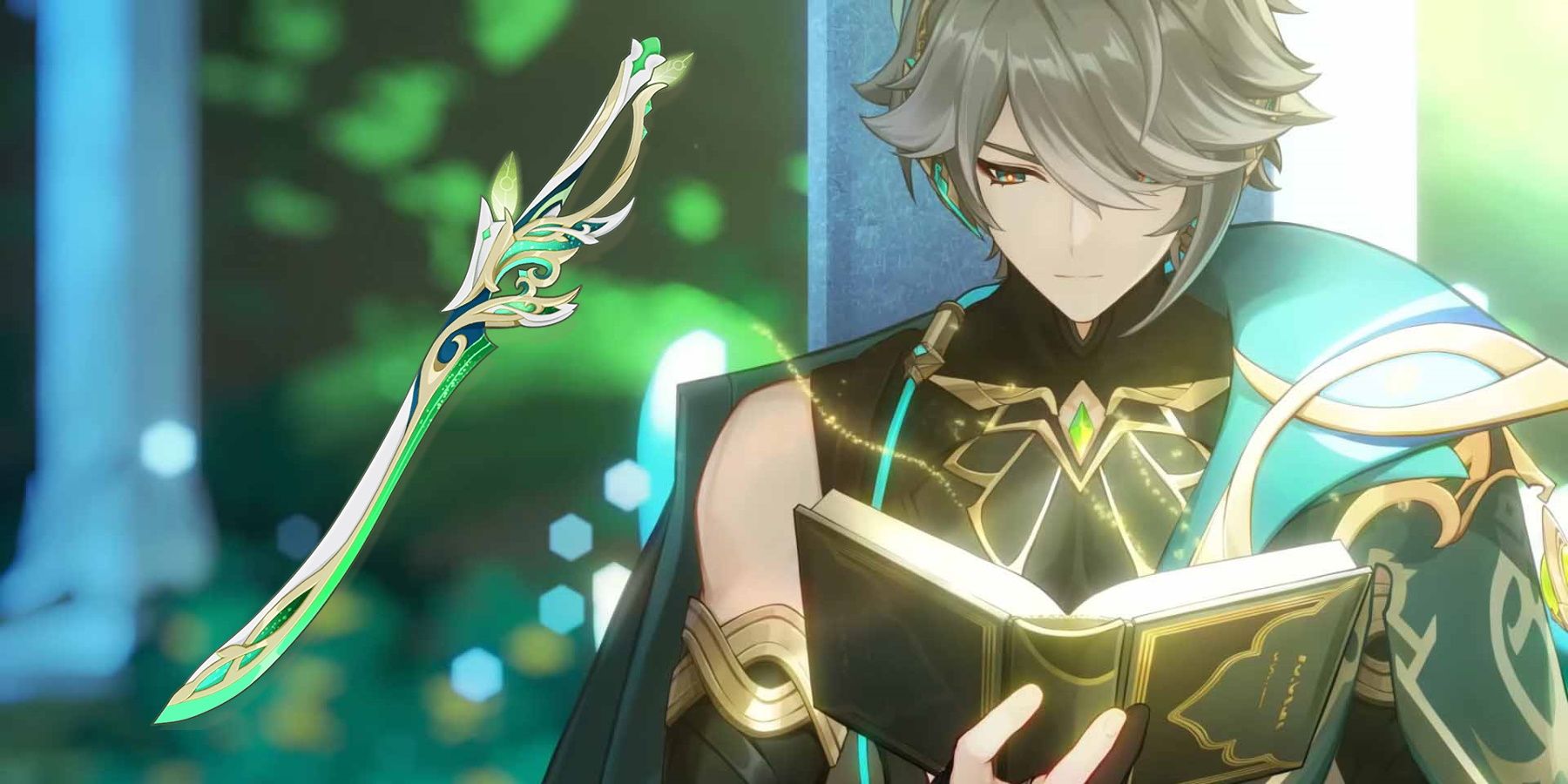 Genshin Impact revealed the details of the new five-star weapon coming to the game in version 3.4, serving as Alhaitham's signature weapon. The recent HoYoVerse "Special Program" broadcast showcased a variety of content coming in this week's update, including two new characters in Alhaitham and Yaoyao. Version 3.4 will also feature the return of the RPG's annual "Lantern Rite" event, allowing players to get a four-star Liyue character, including Yaoyao, for free. Along with the introduction of Alhaitham as a new five-star character will be his own signature weapon, the Leaf Slash Light.
Through Genshin Impact, each of the game's new five-star characters featured their own signature weapon, designed to pair well with each character's kit. Weapons like Hu Tao's Staff of Homa and Ayaka's Reforged Mistbreaker had a major impact, widely regarded as one of the most powerful weapons in the game. Others, like Nilou's Key from Khaj-Nisut and Arataki Itto's Redhorn Stonethresher, provide powerful buffs to more specialized character builds. Now, Alhaitham's weapon gives a major boost to characters looking to deal elemental damage with normal attacks.
RELATED: Genshin Impact Reveals Phase 2 Weapon Banner for Version 3.3
Genshin Impact officially unveiled the details of the Light of Foliar Incision sword on Saturday night, revealing its maximum stats as well as its passive ability. The sword boasts an impressive base ATK of 542 and 88.2% Critical Damage at level 90, the highest Critical Damage total on a weapon in Genshin Impact. Light of Foliar Incision's unique effect, "Whitemoon Bristle", slightly increases critical hit rate and increases normal attack and elemental skill damage after dealing elemental damage with a normal attack. The buff will wear off after 28 instances of damage or 12 seconds.
Alhaitham's weapon looks like an incredible option for the game's new five-star Dendro character with his elemental skill infusing Dendro's normal attacks with damage. Other characters like Keqing or Ayaka could also benefit from the weapon's normal elemental attack buffs, each imbuing their own attacks. The new sword could even be used by characters not looking to imbue their own attacks, but using team-wide buffs like Chongyun's Elemental Skill or C6 Bennett's Elemental Burst.
Genshin ImpactThe new weapon from is just a small part of a plethora of new content coming to Genshin Impact in its next update. Along with the previously mentioned characters and events, 3.4 will also feature the latest Sumeru region desert expansion. HoYoVerse has also confirmed that the recently introduced Genius Invokation TCG will receive balance changes in the new update, along with two new characters with Klee and Beidou. Light of Foliar Incision looks like a powerful option for many sword characters when version 3.4 arrives next week.
Genshin Impact is available now for PC, PS4, PS5 and mobile devices. A Switch version is in development.
MORE: Genshin Impact: Every Weapon Type, Ranked