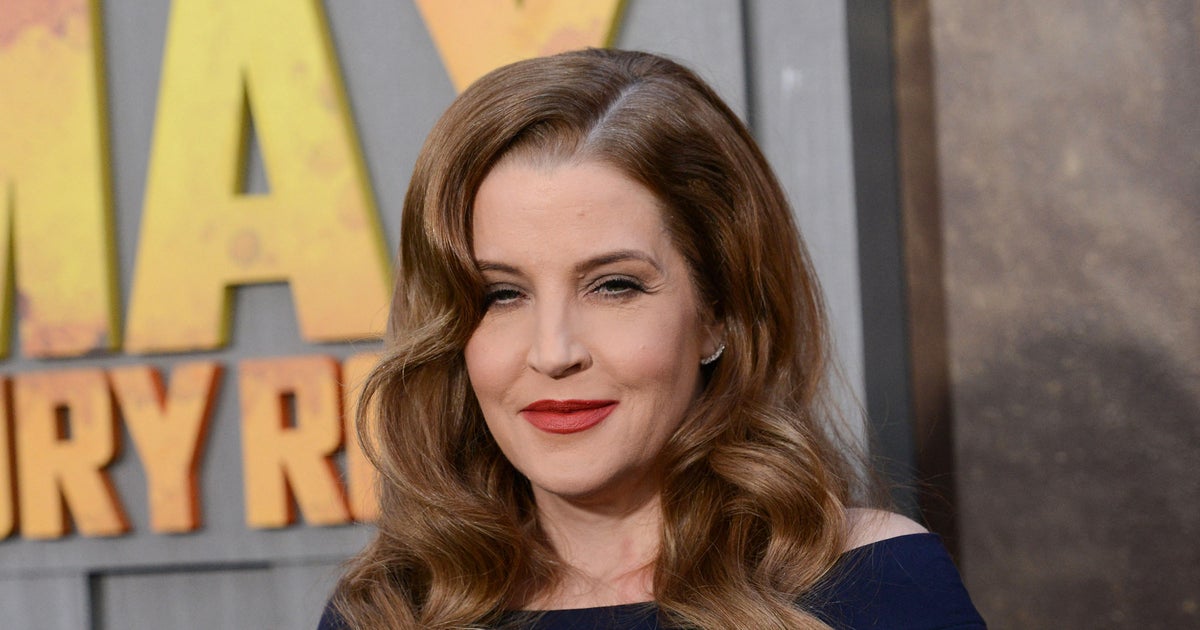 Lisa Marie Presley, daughter of Elvis and Priscilla Presley, died Thursday at the age of 54. After her death, several friends and celebrities paid tribute to the singer, who was a mother of four children.
"She was the most passionate, strong and loving woman I have ever known," Priscilla Presley said in a statement to The Associated Press.
She wrote about her daughter on Facebook earlier Thursday, when Lisa Marie was rushed to hospital after suffering cardiac arrest at her home in Calabasas, California. "Please keep her and our family in your prayers. We feel the prayers of the world and ask for privacy during this time."
Presley attended the Golden Globe Awards with his mother a few days before his death. Austin Butler, who played Elvis in a biopic directed by Baz Luhrmann, won Best Actor in the drama category.
Tom Hanks, who starred in the film as Elvis' longtime manager, posted about Presley's death on Instagram: "We are heartbroken at the loss of Lisa Marie Presley. Absolutely heartbroken," he wrote.
Leah Remini, who like Presley broke with Scientology, said she was "heartbroken" by her friend's death. "Lisa hasn't had an easy life, as some might think. May she be at peace, resting with her son and father now. Her mother Priscilla and her three daughters, Riley, Finley and Harper, are in my prayers," she added. tweeted.
Presley's son Benjamin Keough has passed away by suicide in 2020, and in her last Instagram post before his deathshe talked about mourning.
"I have dealt with death, grief and loss since I was 9 years old," Presley wrote in an essay for People, referring to his age when his father passed away. "I've had more than anyone's fair share in my life and somehow I've come this far."
Former child star Corey Feldman said Presley's son was like a brother to him. "Another person with whom I shared deep emotion has passed away! It's so sad and shocking! Lisa and I spent hours on the phone while she was getting divorced [Michael Jackson]his son Ben was like a little brother to me, so much loss, so much tragedy in their family, my ❤️ is with the Presleys," he tweeted.
"Oh this one breaks my heart," Pink wrote, sharing a photo of herself and Presley on Instagram. "Lisa Marie, you were one of a kind… The world lost a rare gem today. May your soul rest in peace, my friend."
When Priscilla announced her daughter was in the hospital, songwriter Linda Thompson, who dated Elvis after his marriage to Priscilla ended, shared several photos of Presley as a young girl. "I pray fervently for someone I have always held so close and dear to my heart. [Lisa Marie Presley]", wrote Thomspon. "Please join me in sending your best thoughts, love, prayers and best wishes for a full and speedy recovery for her."
Thompson also shared a photo of Elvis and a young Lisa Marie. "My heart is too heavy for words…" she wrote.
Billy Corgan, member of the band Smashing Pumpkins, who collaborated with Presley, tweeted about his friend: "There is grief and then there is grief. It would be grief and on more levels than I can count. Please send your prayers for his family and children at this difficult time. I really can't finding the words to express how truly sad this is. RIP."
"So sad that we have lost another shining star in the person of Lisa Marie Presley. My condolences to her loved ones and to the multitude of fans", wrote Octavia Spencer.
Actor Jennifer Tilly said she had just visited Graceland, Elvis' former mansion in Memphis that is now a museum, the day before Presley died.
John Travolta also shared a post about Presley on Instagram. "Lisa baby girl I'm so sorry. I will miss you but I know I will see you again. My love and heart goes out to Riley, Priscilla, Harper and Finley," he wrote.
"Lisa Marie Presley…how heartbreaking," wrote country singer LeAnn Rimes. "I hope she is at peace in her father's arms. My heart goes out to her family. Too much grief in just a few years."
Presley was a singer-songwriter, like her late father, and released three albums between 2003 and 2012. She was married four times: to Danny Keough, Michael Jackson, Nicolas Cage and Michael Lockwood. She had two children with Keough – Benjamin and Riley, 33 – and two with Lockwood – 14-year-old twins Harper Vivienne and Finley Aaron.