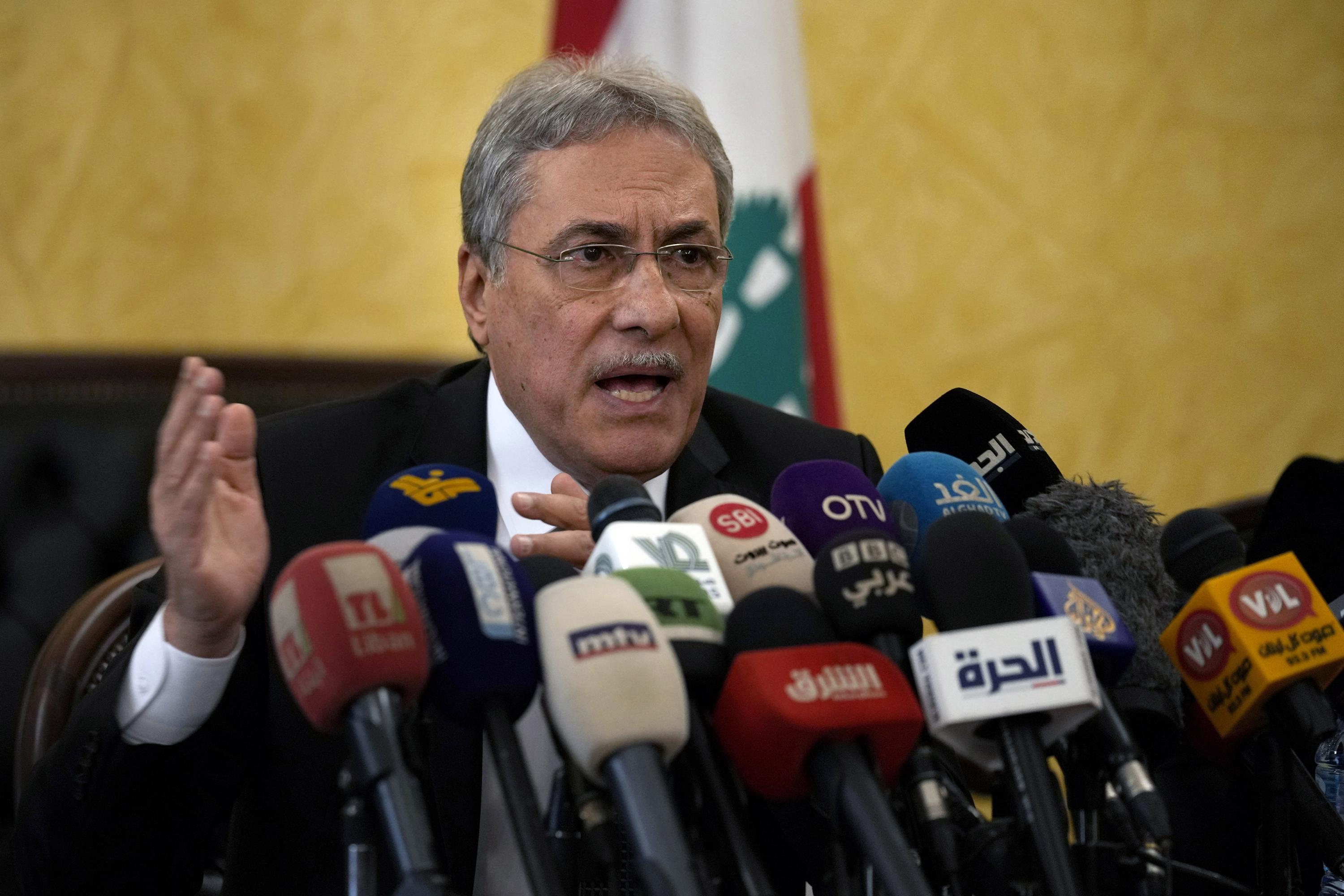 BEIRUT (AP) — A European judicial delegation from France, Germany and Luxembourg has started arriving in Lebanon to investigate the country's central bank governor and dozens of other corruption suspects, the Justice Ministry.
Five European countries are investigating embattled Governor Riad Salameh over allegations of public money laundering in Europe. Switzerland first opened an investigation two years ago, followed by France, Germany, Luxembourg and Liechtenstein.
Since 2019, Lebanon has been in the grip of the worst economic and financial crisis in its modern history, rooted in decades of corruption and mismanagement. Three-quarters of the country's population now live in poverty.
Once hailed as the guardian of Lebanon's financial stability, many in the cash-strapped country are now holding Salameh, 72, responsible for the crisis, citing policies that have increased the national debt and cost more 90% of the Lebanese pound. its value against the dollar. The governor, who has held the post since April 1993, still enjoys the support of high-level politicians.
Activists and lawyers have questioned the personal wealth Salameh has amassed over the years, though he has repeatedly insisted he earned it before his appointment as governor. while working as an investment banker for Merrill Lynch for nearly two decades. He said his last salary was $2 million a year and he had a fortune worth $23 million, plus assets he acquired and "wisely invested" to increase his wealth, before becoming governor.
Acting Justice Minister Henri Khoury told a press conference that the German delegation had arrived in Lebanon, while their French and Luxembourg counterparts are expected to arrive next Monday. They will leave the country four days later, he said.
"It is no longer a secret that Lebanon has received requests for legal assistance from Germany, France, Luxembourg and Switzerland," Khoury said, adding that Lebanon had sent to Switzerland, to Germany and France "many pieces of evidence that they have requested".
The European judges plan to question more than a dozen people, in particular the governor, his brother Raja Salameh, the bosses of the major commercial banks in Lebanon and the auditors of the central bank.
Authorities in France, Germany and Luxembourg froze more than $130 million in assets belonging to five suspects in March linked to a money laundering investigation of 330 million dollars and 5 million euros. It is widely accepted that the Salameh brothers are among them.
Switzerland's attorney general's office said in January 2021 that it had requested legal assistance from Lebanon. A request document obtained by The Associated Press showed federal prosecutors extensively investigated the Lebanese Central Bank's dealings with Forry Associates Ltd, a brokerage firm owned by Raja Salameh.
Multiple reports said that Riad Salameh hired the firm to handle Central Bank sales of government bonds in which his brother's firm received around $330 million in commissions. The governor said last November that "not a penny of public money" was used to pay Forry Associates Ltd.
Zeina Wakim, a lawyer who runs the Swiss organization Accountability Now which has filed legal complaints against Salameh and its affiliates in Switzerland, France and the UK, said she expects the "limited cooperation " of the Lebanese "shows good looks" due to the situation in the country. close links between politicians, banks and the judiciary.
"The delegation will realize what it means to have Lebanon's 18 largest banks controlled by the elite," Wakim told the AP. "Any genuine and real cooperation in Lebanon – be it a bank, a civil servant or a judge – would be an attack on the system itself because of this link between the banking oligarchy and the political elite, and obviously the governor. of the central bank. "
Lebanese investigative judge Ghada Aoun also prosecuted Salameh and his affiliates in 2022, freezing some of Salameh's assets, imposing a travel ban and briefly arresting his brother Raja.. In March 2022, she charged Salameh and his brother with unlawful enrichment and money laundering.