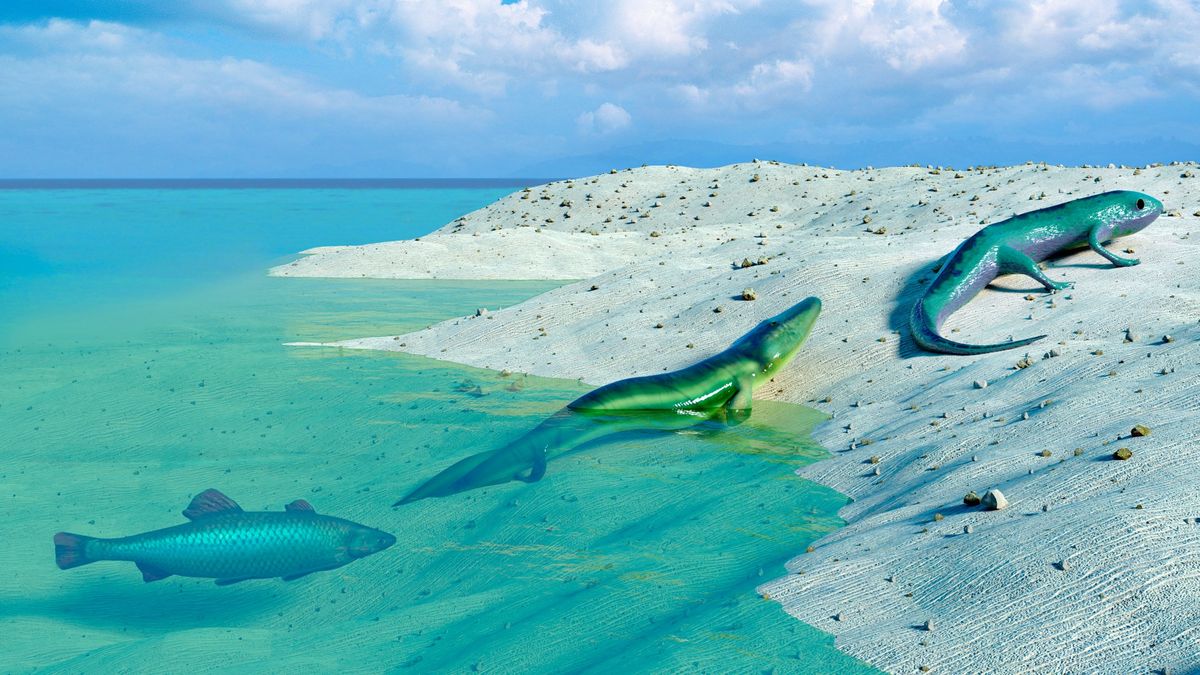 Evolution has produced surprisingly complex features, from neurons octopus arm to the mammal ear. Can evolution ever go "backward," reverting complex creatures to earlier, simpler forms?
In what is called regressive evolution, organisms can lose complex features and thus appear to have evolved "back" to simpler forms. But evolution isn't really going backwards in the sense of tracing evolutionary steps, experts say.
"The odds that the same band [of evolutionary changes] would be… similarly reversed is highly unlikely," William R. Jeffery (opens in a new tab)biologist at the University of Maryland, told Live Science.
Lose complexity
Regressive evolution involves the loss of previously evolved forms of complexity, Beth Okamura (opens in a new tab), a life science researcher at the Natural History Museum in London, told Live Science. An extreme example comes from the myxozoans, parasites with very simple anatomy — no mouth, nervous systems or guts – and very small genomes. The simplest type "are basically single cells," Okamura said.
Long classified as single-celled protozoans, myxozoans have finally emerged as highly regressed animals, Okamura said. They evolved from cnidarians, a group that includes jellyfish, losing many features no longer needed in a parasitic lifestyle.
So the myxozoans may appear, at least morphologically, to have reverted to an earlier evolutionary stage, Okamura said. "They kind of converge on single-celled organisms," she said.
Related: How long do new species take to evolve?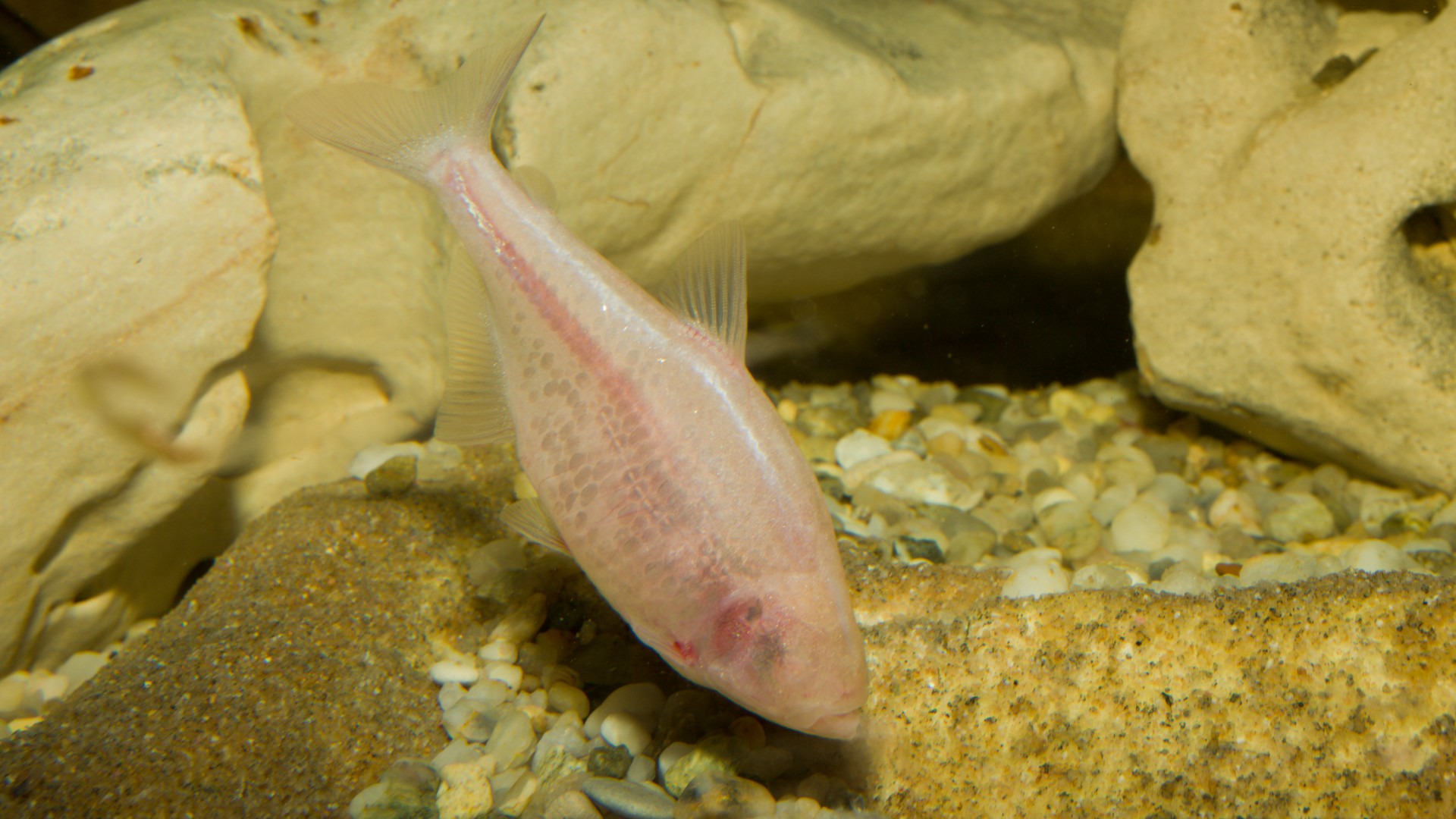 Yet the evolutionary process does not retrace its steps in backward evolution, Jeffery said. Cave creatures also frequently undergo regressive evolution, losing complex features, like eyes, that are not needed in dark environments. But the loss of eyes in cavefish, for example, doesn't mean an exact return to a primordial ancestor without those organs, Jeffery said. Instead, the processes that previously produced the eye stop halfway, leaving a residual eye covered in skin.
"Things may seem to be reversing," Jeffery said. "But the eye didn't go in reverse. It just stopped moving forward."
Additionally, losses in complexity can accompany less obvious increases in complexity, such as the biochemistries that parasites use to get inside hosts, Okamura said. "It's very easy for people…to think about evolution in terms of what you see…what the morphological characteristics are," she said. "But there are also many other characteristics that we don't see at the physiological and biochemical level."
In cavefish, lost eyes can also obscure alternate complexity. Vibration-sensitive organs appear in large numbers in these fish, providing a means of sensing in dark environments. And in the already overloaded head, those organs found free space in the fish's empty eye sockets, Jeffery said.
Backtracking in complexity
Part of the reason evolution doesn't retrace its steps is that adaptations lead to other changes, Brian Golding (opens in a new tab), a biologist from McMaster University in Ontario, told Live Science. This makes simply recalling a specific change extremely complicated.
"If you made a change…you're going to refine that adaptation, and that adaptation will interact with other genes," Golding said. "Now if you reverse that change, all the other genes will still have to be changed" to reverse evolution.
In cave fishes, for example, the initial development of an eye may have been accompanied by changes not only for protein necessary for the eyes but also for the cranial structures of an orbit. A mutation affecting an eye protein would not revert an organism to a protein without an orbit.
Finally, experts have warned that the term "backward evolution" can misleadingly imply that evolution aims to create more complex forms. However, evolution simply favors the characteristics that make an organism more suited to a particular environment, Okamura said.
This way, backward evolution is just evolution as usual. The loss of complexity can make a parasite or cave dweller better suited to its new environment — for example, eliminating the energy costs of making a complex organ, Jeffery said.
"Evolution is always progressive in that it selects for traits that improve the fitness of the individuals in which that variation is expressed," Okamura said.