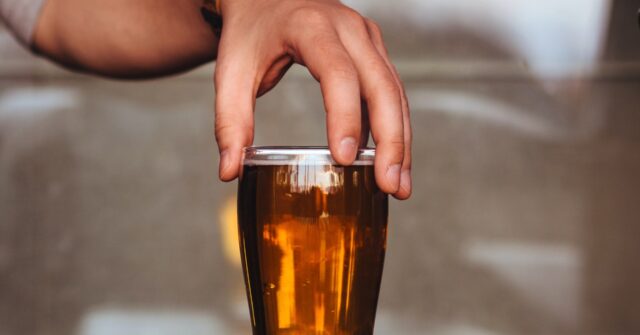 One of Australia's most iconic beer brands is taking advantage of the hot summer months Down Under to lecture drinkers, urging them to 'give a XXXX' for the environment when consuming its product.
The campaign was launched by XXXX lager in the middle of last year and is now in full swing.
The ad laments how the end of the world would lead to the end of beer, encouraging people to think before they drink and to "give a XXXX" for the future of the planet.
It further forces people to "live life like beer depends on it" because beer's survival ultimately depends on how we treat the planet.
Brewer Lion owns XXXX, an iconic beer with a 144-year history in Australia, and the new ad campaign has drawn critics as well as supporters.
Opponents just want to drink their beer in peace while supporters, like Melbourne Deputy Mayor Nicholas Reece, say XXXX beer 'gets it right' with 'Give a XXXX' ad on world and environment and l importance of "stopping climate change". ."

Lion's chief marketing officer, Anubha Sahasrabuddhe, said the new campaign encourages beer drinkers to consider the things that matter most to them – and not just the beer in front of them.
"The platform is a call to arms for beer drinkers to give a XXXX on the things that matter most to them. The idea is to embrace the growing importance and recognition of what XXXX matters, which shows that through conscious effort, people reap the rewards of a good life and the things that matter most to them. across the country," she said at the campaign launch.
XXXX beer has a long history of television and theatrical advertising, previously appealing to drinkers who simply wanted to quench their thirst.

Beer has long been considered a staple of Australian life, so much so that the Australian Navy was cheered during the 2020 bushfires after one of its ships completed an emergency beer run to help restock a pub besieged by flames and cut off from drinkers.
The emergency delivery included 20 kegs and four pallets of beer and cider for a town that typically has a population of around 1,000, as reported by Breitbart News.
As recently as 2020, figures showed Australians got drunk more than any other people in the world, according to a survey of 32,000 drinkers in 22 countries who took part in the 2021 World Drug Survey.
The survey found that Australians 'drank beer' more than any other country on the planet, getting drunk an average of 27 times throughout the year, compared to 15 times the global average.
Denmark and Sweden were the most drunk countries behind Australia, with locals getting drunk an average of 23.8 times in 2020.
Follow Simon Kent on Twitter:

Follow @SunSimonKent

or by e-mail to: skent@breitbart.com