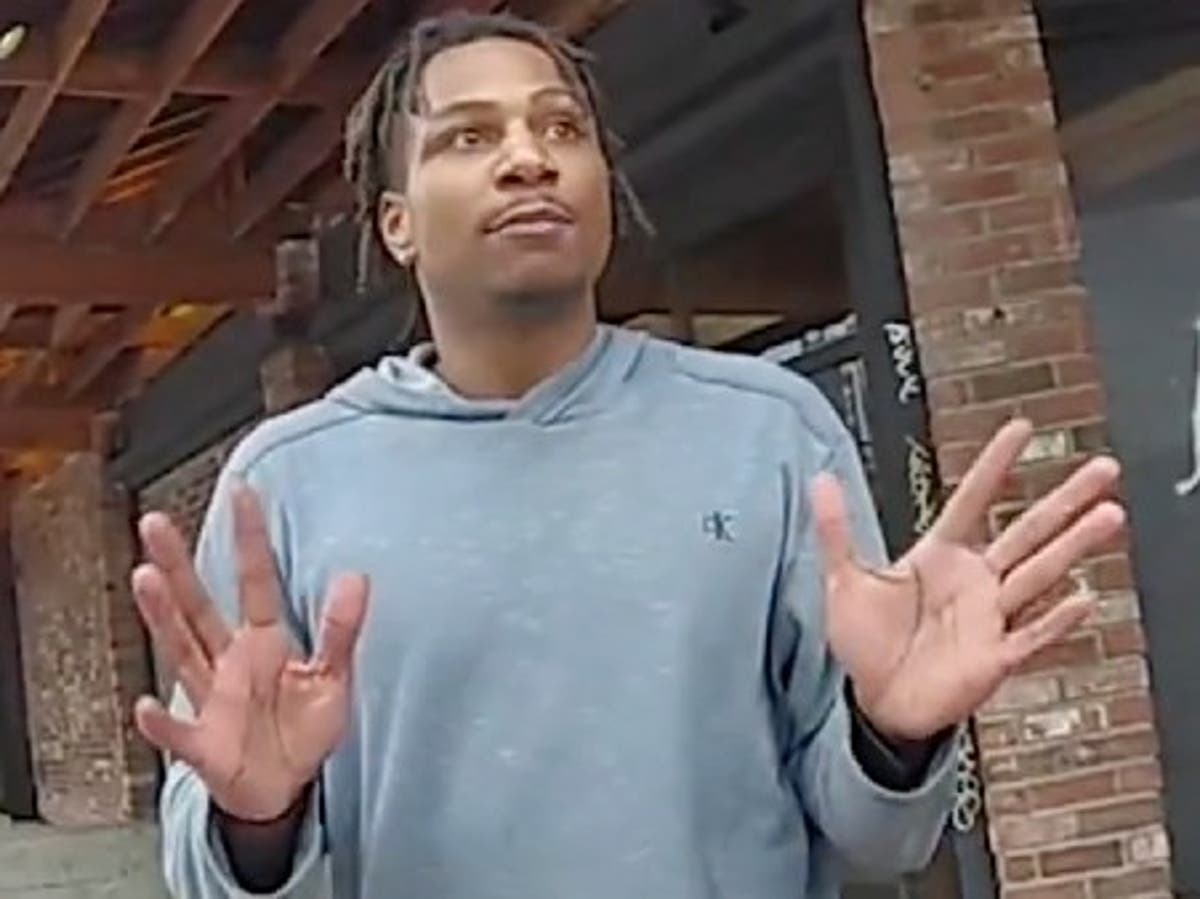 The cousin of Black Lives Matter co-founder Patrisse Cullors has died after being shocked by a police officer in Los Angeles following a traffic accident.
Keenan Darnell Anderson, 31, died at a hospital in Santa Monica, Calif., after suffering cardiac arrest following the January 3 incident.
Ms Cullors told NBC News that Anderson, a black man, reported to police and was asking for help following the crash in the Venice neighborhood of Los Angeles.
LAPD released footage from an officer's body camera of Anderson's arrest on Wednesday.
Authorities say an officer was reported after an accident, and the officer said Anderson was acting erratically and running in the middle of the street.
Body camera footage of the incident shows Anderson saying to the officer "Please help me" before he ran off.
He then told the officer that someone was trying to kill him, finally throwing his hands in the air and telling the officer "I didn't mean to".
When additional officers arrived on the scene, Anderson began running again, LAPD spokesperson Kelly Muñiz said in a video statement.
"The officers gave chase and ordered Anderson to stop. Anderson finally stopped and was ordered to the ground. As the officers attempted to take Anderson into custody, he became increasingly agitated, uncooperative and resisted the officers," she said.
Anderson was eventually pinned to the ground by an officer and shouted, "They're trying to get me George Floyd," in reference to the black man killed by police officers in a May 2020 incident in Minnesota.
As a struggle developed between the officers and Anderson, one officer deployed his Taser. Anderson was then handcuffed and taken to hospital where he died.
LAPD Chief Michael Moore said Anderson committed a hit-and-run and attempted to get into another person's car "without their permission."
The department's toxicology report showed the victim tested positive for the cocaine metabolite and cannabinoids, according to Ms Muñiz
The Los Angeles County coroner has yet to release an official cause of death.
"Our family can never know what really happened that day because we weren't there. What we do know is that Keenan was in a supposed accident and he asked for help and in the process he died," Ms Cullors added. "How did this lead to his death?"