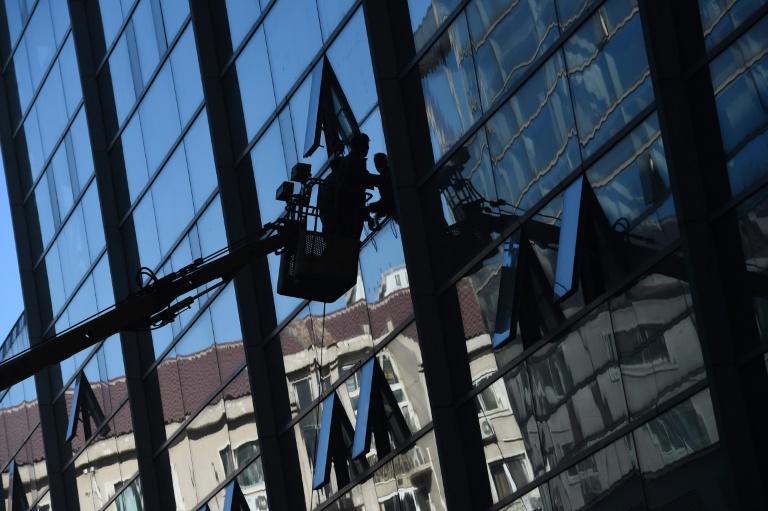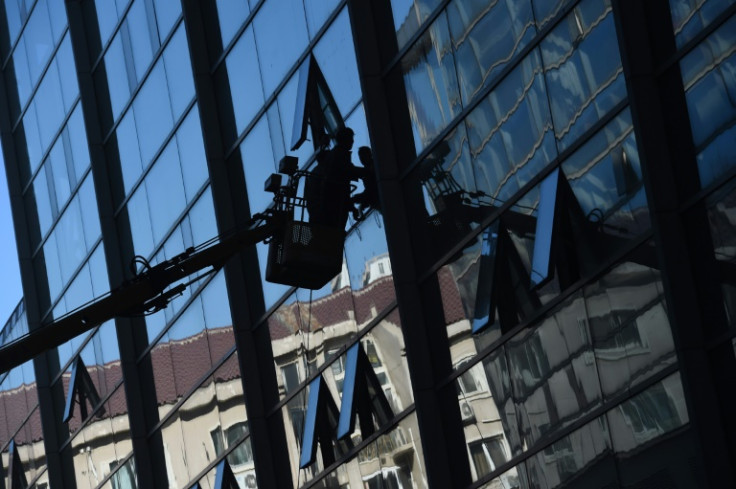 China's economic growth for 2022 is expected to have been among its weakest in four decades after the twin slumps of the pandemic and housing problems, analysts said ahead of Tuesday's GDP announcement.
Ten experts polled by AFP forecast an average 2.7% year-on-year increase in gross domestic product (GDP) for the world's second-largest economy, a steep drop from China's growth of more than 8% in 2021.
It could also be China's slowest pace since a contraction of 1.6 in 1976 – the year Mao Zedong died – and excluding 2020, after the outbreak of the Covid-19 virus. 19 in Wuhan at the end of 2019.
Beijing had set a growth target of around 5.5% for 2022, but this has been undermined by the government's "zero-Covid" policy, which has slowed manufacturing activity and consumption.
Strict lockdowns, quarantines and mandatory mass testing have prompted abrupt shutdowns of manufacturing facilities and businesses in major hubs – like Zhengzhou, home to the world's largest iPhone factory – and sent reverberations across the global supply chain.
Beijing abruptly eased pandemic restrictions in early December after three years of enforcing some of the world's toughest Covid measures.
China is battling a surge in Covid cases that has overwhelmed its hospitals and medical staff.
This should be reflected in growth for the fourth quarter of 2022, which will also be announced on Tuesday alongside a range of other indicators such as retail trade, industrial production and employment.
"The fourth quarter is relatively difficult," said economist Zhang Ming of the Chinese Academy of Social Sciences in Beijing.
"Whether it's in terms of consumption or investment, growth is slowing down."
Chinese exports took their biggest plunge since the pandemic began in December, contracting 9.9% year-on-year, while consumption was in the red in November and investment slowed.
"The three carriages of the Chinese economy are all facing relatively obvious downward pressure in the fourth quarter," Zhang said.
Rabobank analyst Teeuwe Mevissen echoed Zhang, saying the final quarter "will almost certainly show a decline due to the rapid spread of Covid" after health restrictions eased in December.
"It will affect both demand and supply conditions for the worse," he said.
Problems in the real estate sector also continue to weigh on growth, Mevissen said.
This sector, which together with construction accounts for more than a quarter of China's GDP, has been suffering since Beijing began cracking down on excessive borrowing and runaway speculation in 2020.
This regulatory tightening marked the beginning of financial worries for Evergrande, the former Chinese number one in real estate now strangled by colossal debt.
Property sales have since plummeted in many cities and many developers are struggling to survive.
However, the government seems to be taking a more conciliatory approach to reviving this key sector.
Measures to promote "stable and healthy" development were announced in November, including credit support for indebted developers and help with deferred repayment loans for first-time buyers.
Some analysts have seen these measures as cause for optimism.
"The transition phase is likely to be bumpy as the country may have to deal with rising cases and increasingly strained healthcare systems," HSBC analyst Jing Liu warned, predicting a short-term downturn. term.
But, after three years of health restrictions, "the process of reopening China has begun," she said.
The World Bank predicts China's GDP will rebound to 4.3% in 2023, still below expectations.
Economist Larry Yang has declared 2023 to be "the year of returning to certainty".
He said he expected growth to pick up quarter by quarter in 2023, forecasting 5% of GDP for the full year, a forecast in line with other analysts polled by AFP.
"The worst period for the economy itself has already passed," Yang said.