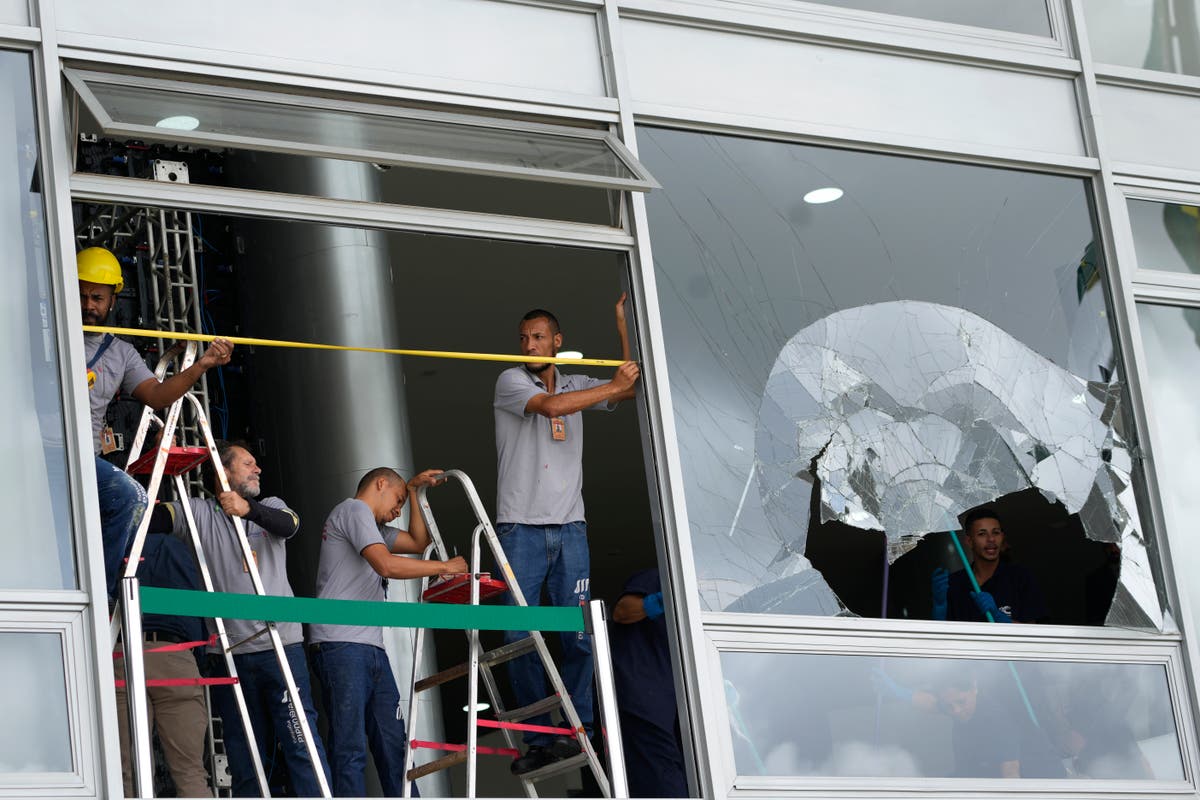 The Brazilian government has detailed the damage caused by supporters of former President Jair Bolsonaro who stormed the presidential palace, Supreme Court and legislature over the weekend.
The government said in a press release on Tuesday: "The terrorists who invaded the Planalto Palace this Sunday vandalized and destroyed an important part of the artistic and architectural collection that was there and which represents an important chapter of the national history".
The government said it has not yet been possible to carry out a detailed investigation of all the paintings, sculptures and furniture destroyed, but a preliminary assessment revealed significant damage.
In a statement, the National Institute for Artistic Historical Heritage said it "deeply deplored the damage caused", reports AFP.
Among the damaged artwork was a painting by Emiliano Di Cavalcanti titled As Mulatas worth at least 8million reais (£1.2million).
Other damaged artworks include Bandeira do Brasil, a painting of the flag of Brazil, which was found soaked in water after rioters flooded the ground using fire hydrants.
A bronze sculpture "O Flautista" by Bruno Giorgi was also destroyed with fragments found throughout the third floor hall of the presidential palace.
Frans Krajcberg's wooden sculptures were also damaged with thrown parts.
A desk used by former President Juscelino Kubitscheck as well as a 17th century grandfather clock by Balthazar Martinot – who was Louis XIV's clockmaker – were also damaged.
The clock was a gift from France to King Dom Joao IV, who reigned over Brazil and Portugal.
In a statement to the BBC, the director of the curatorship of the presidential palaces, Rogério Carvalho, said: "The value of what has been destroyed is incalculable because of the history it represents.
"The collection is a representation of all the presidents who have represented the Brazilian people during this long period that begins with JK. This is its historical value.
Although the exact purpose of Sunday's attack is not known, Mr Bolsonaro is accused of fomenting the protests.
The former president, who is in Florida, remains mostly in exile and has yet to come to terms with his defeat in the recent election.
Mr Carvalho is said to have said in the government statement that it will be possible to recover most of the vandalized works but considered that the restoration of the Balthazar Martinot clock is "very difficult".