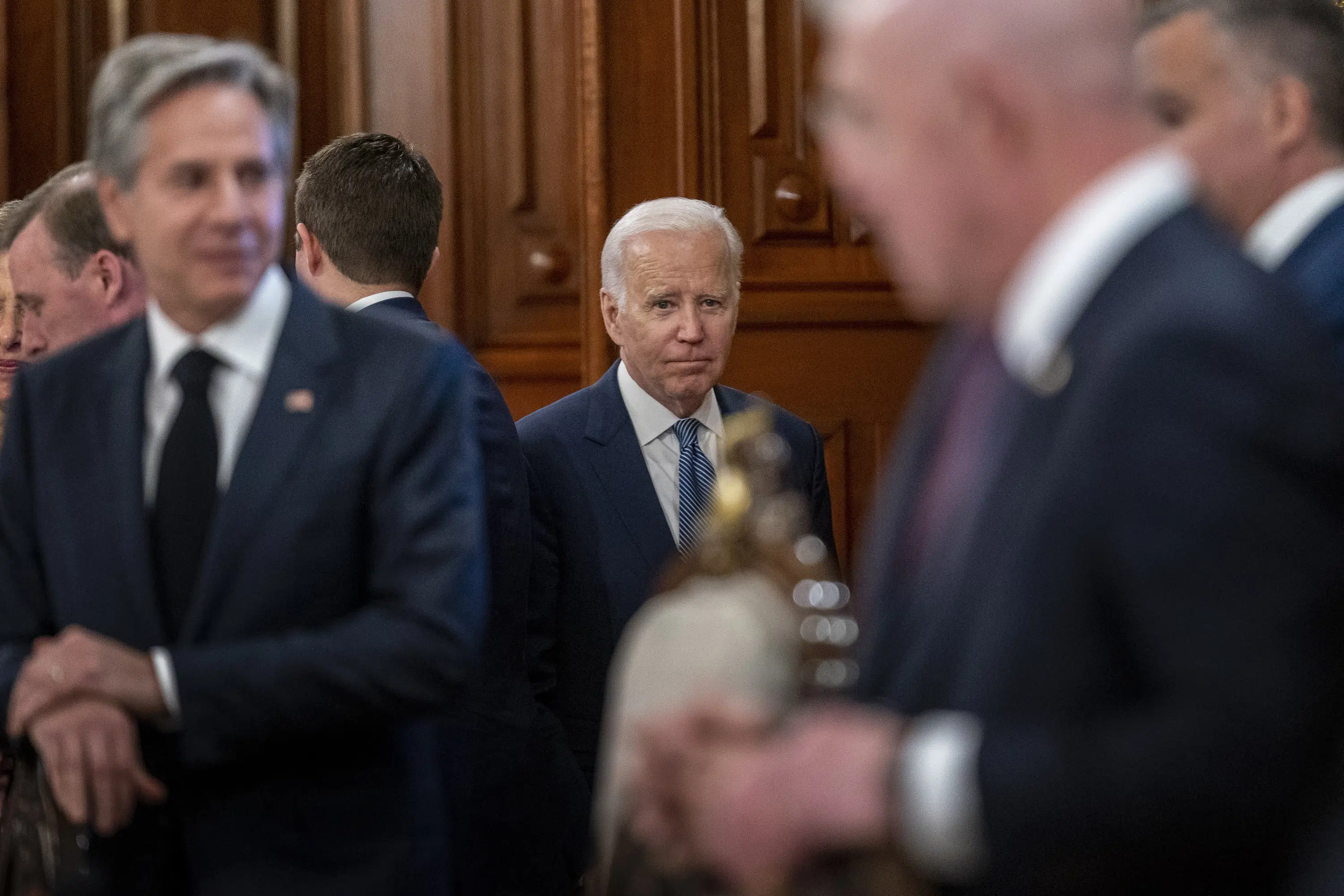 MEXICO CITY (AP) — President Joe Biden, Mexican President Andres Manuel López Obrador and Canadian Prime Minister Justin Trudeau meet on Tuesday for a series of talks on migration, trade and climate change as the three leaders attempt to mend the tensions that have divided the continent.
The three-way rally takes place most years, although there was a hiatus while Donald Trump was President of the United States. It is often referred to as the "three amigos summit", a reference to the deep diplomatic and economic ties between the countries.
However, leaders have always found themselves at odds, especially as they struggle to manage an influx of migrants and crack down on smugglers who profit from persuading people to make the dangerous journey to the United States.
Additionally, Canada and the United States accuse López Obrador of violating a free trade pact by favoring the Mexican utility over power plants built by foreign and private investors. Meanwhile, Trudeau and López Obrador are concerned about Biden's efforts to boost domestic manufacturing, raising fears that American neighbors may be left behind.
The centerpiece of the summit will be hours of talks with the three leaders, but Biden will begin Tuesday with a bilateral meeting with Trudeau. It's unlikely to be as controversial as his meeting with López Obrador on Monday.
During that meeting, the Mexican leader challenged Biden to improve life in the region, telling him that "you hold the key in your hand."
"Now is the time for us to decide to put an end to this abandonment, this contempt and this oblivion for Latin America and the Caribbean," said Lopez Obrador.
Biden responded by highlighting the billions of dollars the United States spends on foreign aid around the world, saying "unfortunately, our responsibility does not end with the Western Hemisphere."
It was a remarkably heated exchange after the two leaders smiled, hugged and shook hands for the cameras.
Biden and López Obrador haven't been on particularly good terms for two years. The Mexican leader has made no secret of his admiration for Trump and last year he skipped a summit in Los Angeles of the Americas because Biden did not invite the authoritarian regimes of Cuba, Venezuela and Nicaragua.
However, there have been attempts to unfreeze the relationship. Biden insisted on flying into the new Felipe Angeles International Airporta popular project of the Mexican president even if it was a source of controversy.
The airport, which is expected to cost $4.1 billion when completed, is more than an hour's drive north of the city center, has few flights and until recently lacked potable water. However, it is one of the key projects that López Obrador is trying to complete before his term ends next year.
The United States and Mexico also reached an agreement on a major change in migration policythat Biden announced last week.
Under the plan, the United States will return 30,000 migrants per month from Cuba, Nicaragua, Haiti and Venezuela across the border among those who entered the United States illegally. Migrants arriving from these four countries are not easily returned to their countries of origin for various reasons.
In addition, 30,000 people per month from these four nations who obtain sponsorsbackground checks and an air flight to the United States will allow legal work in the country for two years.
On Monday, before the start of the summit, López Obrador said he would consider accepting more migrants than previously announced.
"We don't want to pre-empt things, but that's part of what we're going to talk about at the summit," López Obrador said. "We support these kinds of measures, to give people options, alternatives," he said, adding that "the numbers can be increased."
Mexico would likely require an increase in the number of people receiving work authorization in the United States in order to receive more deported migrants.
Jake Sullivan, Biden's national security adviser, warned that nothing was decided yet.
"What we need is to see how the program announced last week works in practice, and if any adjustments need to be made to this program, then we can talk about the next steps," he said. .
The number of migrants crossing the US-Mexico border increased dramatically during Biden's first two years in office. There were more than 2.38 million shutdowns in the year ending September 30, the first time the number topped 2 million.
Biden is expected to continue his first trip to Mexico as president with another to Canada, although it has yet to be scheduled.
A senior Canadian official, who spoke on condition of anonymity because he is not authorized to discuss the issue publicly, said Canada was working with Americans during a visit in the near future.
___
Associated Press writers Mark Stevenson and Maria Verza in Mexico City; Rob Gillies in Toronto; and Chris Megerian and Josh Boak in Washington contributed to this report.