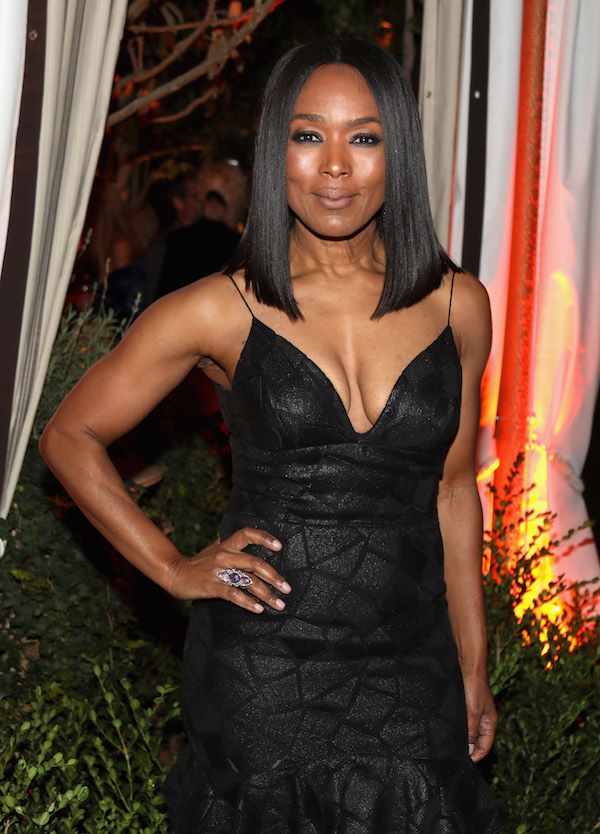 Angela Bassett remembered Chadwick Boseman as she celebrated her Best Supporting Actress win at this year's Critics Choice Awards.
The 64-year-old actress received the trophy on Sunday night for her performance in "Black Panther: Wakanda Forever." Onstage, Bassett recalled the time she "fell in love" with acting while on a school trip to Washington D.C. and said, "I knew in that moment that this was what I wanted to do. I wanted to be able to make people feel the way I felt, fidgeting in my seat as these actors pulled me, scene by scene, into their story."
"I had no idea what the path would be like even after I got to Yale Theater School. I wasn't sure what might be reasonably possible, but thank goodness for the 'giants'. Black actresses in the extraordinary talent like Ruby Dee and Cicely Tyson, Rosalind Cash and Diahann Carroll," she said to applause from the audience.
"It was their amazing work that showed me there was a place for me in this show business, especially at a time when black women weren't shown in a meaningful way, often – not really present in on TV or on the big screen. But thank goodness for them," Bassett continued.
Towards the end of his speech, the 'Waiting to Exhale' star thanked fans and several members of his 'Disney and Marvel family,' including 'Wakanda Forever' director and co-writer Ryan Coogler, saying that she was "proud of the work we did" with the original 2018 film and its sequel.
"We showed the world that we could create and lead a billion dollar box office success. And my prayer is that this door remains open and that the sky is the limit for other black creators and storytellers from all over the world join us," she said. continued. "Thank you Chadwick for your love and light surrounding us. We couldn't have made history, yesterday and today, without you."
Boseman starred as King T'Challa in the original "Black Panther" film before his death in 2020 after a 4-year battle with cancer.
The actress reacted earlier to the public response to her character's death in the sequel. "Oh, I love it. I love that my friends, the public was so impacted by it," she told The Hollywood Reporter in December 2022.