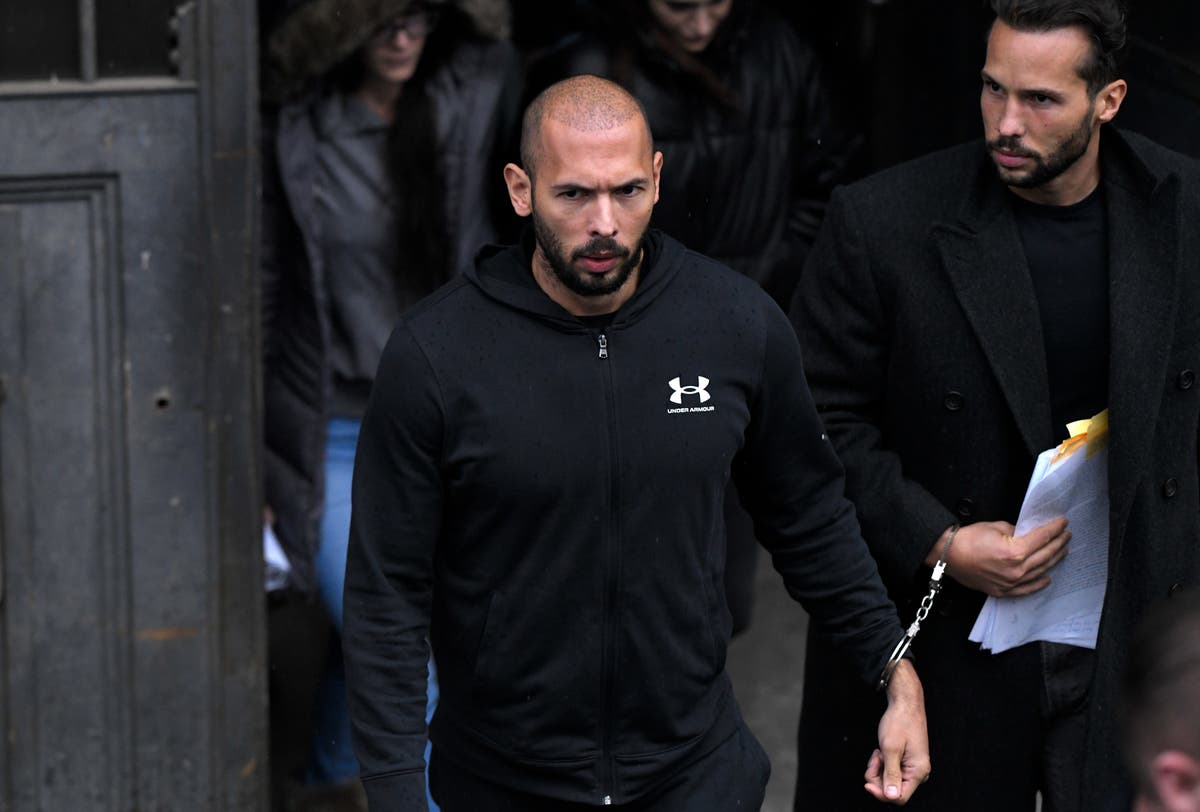 Romanian authorities have announced new searches as part of the investigation against Andrew Tate as seven houses are raided.
DIICOT, the prosecutors in charge of the case announced that seven houses were raided on Thursday morning in Bucharest, in the counties of Ilfov and Prahova.
It comes after Andrew Tate and his brother Tristan lost their appeal this week against a judge's decision to extend his arrest period from 24 hours to 30 days for membership in an organized crime group, human trafficking and rape.
Ramona Bolla, spokeswoman for Romania's organized crime agency DIICOT, said on Tuesday evening that a Bucharest appeals court had rejected an appeal by Tate, his co-accused brother Tristan and two women Romanian women arrested during the same police operation.
In a statement on Thursday morning, the DIICOT said: "This morning, the prosecutors of the DIICOT – Central Structure, in the pursuit of investigations in the case relating to the commission of the crimes of forming an organized criminal group, trafficking human beings and rape, are carrying out seven search warrants at homes, in the radius of the municipality of Bucharest and the counties of Ilfov and Prahova.
"The judicial activities are carried out in collaboration with police officers from BCCO Bucharest and SCCO Ilfov.
"We specify that throughout the criminal procedure, the persons investigated benefit from the procedural rights and guarantees provided for by the Code of Criminal Procedure, as well as the presumption of innocence.
All four suspects in the case have denied wrongdoing and their lawyers have said there is no evidence against them – although authorities said they made the arrests based on the accounts of six women.
Ioan Gliga, one of the defense lawyers, said: "The arguments of the prosecutors were that they had evidence. Naturally, our arguments were that there was no evidence.
A small group of supporters of Tate, a 36-year-old controversial social media influencer with more than 4.4 million Twitter followers, gathered outside court for Tuesday's hearing.
Tate was first arrested on December 29 in an area north of Bucharest along with the three other suspects.
Eugen Vidineac, a Romanian defense lawyer representing the defendants, said after Tuesday's hearing that "all four defendants made statements" and "the lawyers' pleas were fully heard".
DIICOT said after making the arrests that he identified six victims in the case who were subjected by the group to "acts of physical abuse and mental coercion" and were sexually exploited by members of the group.
More follows…