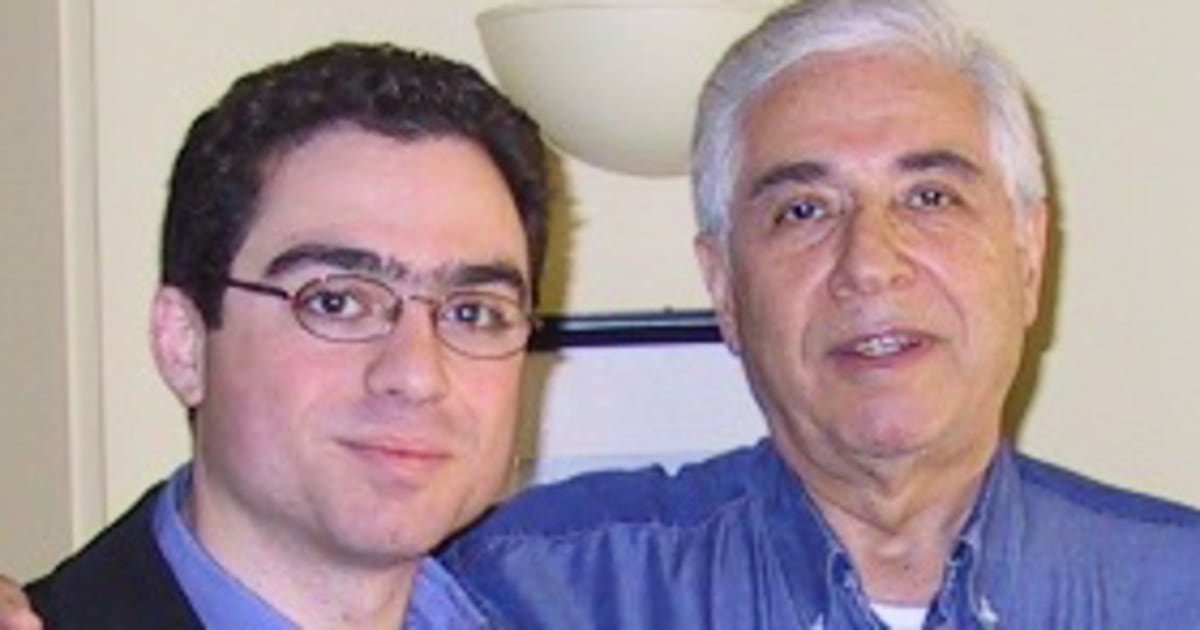 An American imprisoned in Iran for seven years began a hunger strike on Monday to protest his 'soul-crushing' plight and that of other Americans detained in Iran, calling on President Joe Biden to take action to secure their release .
In a letter to Biden from his cell in Evin prison in Tehran, Siamak Namazi said he was going on a seven-day hunger strike to mark seven years since he was barred from a money swap. prisoners in January 2016 between the United States and Iran.
"When the Obama administration left me in undue danger and released the other American citizens held hostage by Iran on January 16, 2016, the American government promised my family to bring me home safely within a few weeks," Namazi wrote. "Yet, seven years and two presidents later, I remain locked up in the notorious Evin prison in Tehran."
Namazi accused former Presidents Barack Obama and Donald Trump of letting him down and blamed Biden for not meeting in person with the families of Americans imprisoned in Iran.
"In the past, I have implored you to reach for your moral compass and find the resolve to bring the American hostages in Iran home. To no avail," Namazi wrote. "Not only do we remain prisoners of Iran, but you have not even granted our families a meeting."
Namazi said he was asking Biden to spend a minute a day for the next week contemplating the plight of Americans detained in Iran, when in return he would refuse to eat.
"All I want, sir, is a minute of your time for the next seven days to reflect on the tribulations of the American hostages in Iran. Just one minute of your time for every year of my life that I lost in Evin prison after the US government could have saved me but didn't. That's it," he wrote.
"Alas, since I am in this cage, all I have to offer you in return is my additional suffering. Therefore, I will starve myself for the same seven days, in the hope that by doing this you will not deny me this small request.
Namazi has been held prisoner in Iran longer than any other American in history. Iranian authorities sentenced him to 10 years in prison for "collaborating with a hostile foreign government". The United Nations, human rights organizations and the US government say the charges are baseless and that his detention is an arbitrary violation of international law.
His elderly father, Baquer Namazi, was imprisoned in 2016 after traveling to Iran to try to help his son. He was later released on medical grounds and then allowed to leave the country in October. Two other American citizens are imprisoned in Iran, Morad Tahbaz and Emad Sharghi, as well as an unknown number of legal permanent residents in the United States, including Shahab Dalili.
Despite his scathing criticism of successive US presidents, Namazi said the ultimate blame for his incarceration lay with what he called a ruthless regime in Iran. He said he told his 'captors' that he never forgets 'it was neither Obama nor Trump who imprisoned me on fabricated charges' and 'it is clear that the vile hostage diplomacy ruined the lives of so many innocent men and women. and their families. »
Iran has denied imprisoning Americans and other foreigners on arbitrary charges and says the cases were handled according to its laws.
U.S. officials say securing the freedom of Americans detained in Iran is a top priority and that Biden is deeply committed to ensuring that all U.S. citizens wrongfully detained abroad can return home safely.
In his letter, Namazi said he had no words to express "the ineffable pain I have endured since Iran took me hostage in October 2015."
"Nothing I say could express the agony of having to harden myself to this overwhelming soul of callousness and lawlessness. How do you describe what it feels like to be stripped of your humanity and treated more like some sort of exorbitantly priced item?" he wrote.
"How can I explain the devastation my family and I are going through after so many half-hearted prisoner deals crumbled at the last minute, turning freedom into a pipe dream?"
Babak Namazi, Namazi's brother, said in a statement that his family "is of course gravely concerned for Siamak's health and upset that he has resorted to such desperate measures."
"However, we also understand his frustration with the seemingly endless horror he faced and support his call for Iran and the United States to finally reach an agreement to secure the release of all American hostages."