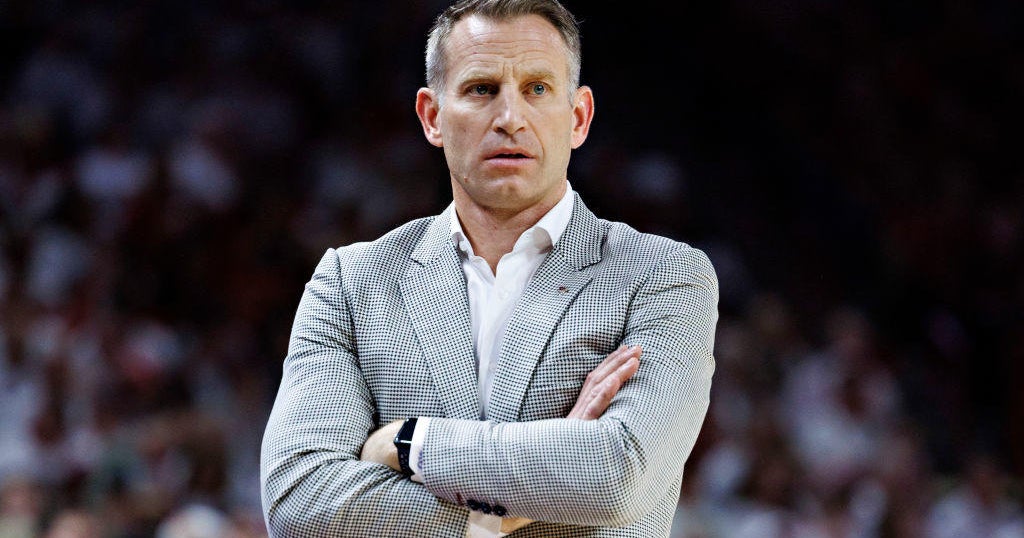 Alabama men's basketball coach Nate Oats said Monday that fourth-ranked Crimson Tide was going through "some kind of a grieving process" after the player. Darius Miles and another man have been charged with capital murder following a fatal shooting near campus.
Speaking at a press conference, Oats said he could not discuss any details related to the case. He said he spoke with Miles' mother several times on Sunday and met with the team that evening.
"I thought it was important that we were all here and around to support each other in this situation," Oats said.
Tuscaloosa Violent Crimes Unit Capt. Jack Kennedy said the shooting occurred early Sunday morning on The Strip, a student-oriented business district near the Tuscaloosa campus. He said Jamea Harris, 23, from the Birmingham area, was shot and killed.
Miles, 21, a junior reserve forward from Washington, DC, and Michael Lynn Davis, 20, from Charles County, Maryland, have both been charged with capital murder. The capital murder charge arose because the death involved shots being fired into a vehicle, Kennedy said.
Oats said the team met again on Monday and would practice later in the day before Tuesday's game at Vanderbilt.
"They didn't have too many questions," Oats said of the players. "It's really more kind of a grieving process. I mean, they understand the gravity of the situation with Jamea. They also understand the gravity of the situation with Darius.
"So yeah, it's not something you experience often as a coach, but I think we have the services around the program to help us deal with the situation."
The university said in a statement that Miles "has been removed from campus" and is no longer on the team.
Lawyers William White, Clayton Tartt and Suzanne Norman, of Birmingham-based law firm Boles Holmes White, released a statement on Miles' behalf, saying he and his family are "heartbroken" by Harris' death.
"Although Darius has been accused of being involved in this tragedy, he maintains his innocence and looks forward to his day in court," they said. "Our firm's investigation is ongoing and no further statements will be made at this time."
Kennedy said bail would not initially be set in the case. He said defense attorneys could request a probable cause hearing in Tuscaloosa County District Court and a judge could consider bail later.
Miles had appeared in just six games this year, averaging 1.5 points. The team announced on Saturday that he would miss the rest of the season with an ankle injury.
He also ran out of time earlier this year with what was described as a personal matter. Oats said Monday that Miles had returned to Washington to address the issue, but was "completely unrelated" to the charges over the weekend.