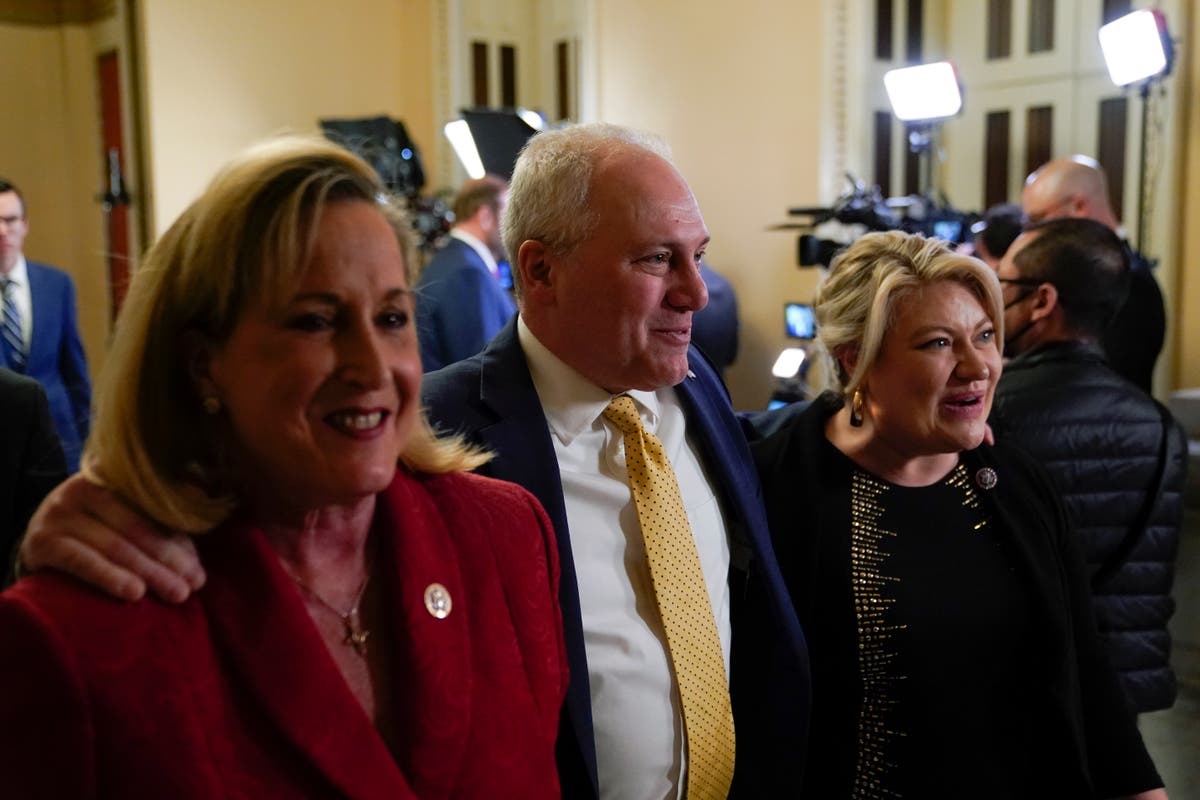 Days after taking control of the House of Representatives, Republican lawmakers on Wednesday approved two abortion-related bills, including a measure fueled by a lie that infants are often "born alive" in a attempted abortion and killed by providers.
The misleading title of the "Born-Alive Abortion Survivors Protection Act" prohibits the "intentional killing of a born-alive child", which is already illegal, and would impose heavy fines and up to five years in prison on providers who do not do not act to "preserve the life and health of the child".
The measure was widely criticized by abortion rights advocates and Democratic lawmakers, who argued that Republicans had painted a misleading picture of "botched" abortion care and difficult family circumstances involving abortions inconsistent with deeply personal health decisions involving non-viable pregnancies.
The rights of infants born by any method, including extremely rare cases after attempted abortion, are already protected by bipartisan legislation in 2002. In fact, as with most abortions performed sufficiently late in the pregnancy for survival to be possible, these cases involved abortion. care to protect the life of the pregnant patient or due to fatal fetal abnormalities.
The bill will not survive a Democratic-controlled Senate vote.
The office of Democratic House Whip Katherine Clark said the bill "unnecessarily reaffirms current law requiring a physician to provide the same level of medical care to a child born during an abortion procedure as to any other child." ".
"It is now a crime to kill a child born alive," U.S. Democratic Representative Madeleine Dean told lawmakers on January 11. "Either my colleagues across the aisle are unaware of the existing crime…or this is another extreme political stunt."
Republicans are "not interested in medical truths" but in "frightening people", according to Ms Dean. "Politicians have no business making ill-advised medical decisions. We are lawmakers, not doctors," she said.
Democratic U.S. Representative Jerry Nadler says 'ill-conceived' Republican bill, which received no committee testimony or input from medical experts before going to vote, exposes infants and pregnant women to "greater risk in the service of politics". .
In November, voters in Montana rejected a similar referendum by Republican lawmakers in the state that would require doctors to "take such steps as may be necessary to preserve the life of a child born alive" or face 20 years in prison and a a $50,000 fine.
But anyone who "willfully, knowingly or negligently causes the death of a premature child born alive, if the child is viable" already faces criminal penalties under the law. Opponents say the proposal, intended to garner support for an anti-abortion agenda, has raised a baseless claim among anti-abortion activists that children are 'born alive' after 'failed' abortions and then killed .
A statement signed by more than 700 state providers said the measure amounted to "aggressive treatment for newborns for whom no amount of medical care will save, and instead could prolong suffering and severely disrupt the process." grieving families" and deny those families "the choice to spend precious time with their child, even to provide spiritual care.
"It has nothing to do with abortion," they wrote. "The reality is that this represents government interference in the patient-doctor relationship at times when families need compassionate care and trust in their healthcare professionals the most."
House Republicans also passed a largely solemn resolution on Wednesday condemning attacks on "pro-life facilities, groups and churches." The resolution passed 222-209.
Newly elected Democratic U.S. Representative Maxwell Frost, in his opening remarks to the House, called the resolution a "one-sided" executive order "designed to fan the flames of anti-abortion and anti-freedom sentiment."
In particular, the resolution does not condemn violence against abortion providers and clinics. Abortion rights group NARAL Pro-Choice America has collected 7,200 reported acts of violence against abortion providers since 1975, including 42 bombings, 185 arson attacks and "thousands of death threats." ". The group reported 11 murders and 26 attempted murders between 1993 and 2016.
Mr Frost said the Republicans had sent a "very dangerous message that will embolden the actors behind them".
Mr Nadler called the measure "a tacit acquiescence to extremist violence against abortion providers" and a "transparent political exercise intended to lay the groundwork for a total ban on abortion".
"These bills make it clear: House Republicans clearly reject the will of the overwhelming majority of Americans who voted for legal abortion in November," said the president of NARAL Pro-Choice America, Mini Timmaraju, in a press release. "Meanwhile, our House Democratic champions for reproductive freedom are ready and willing to fight to restore and expand access to abortion — and we thank them for that."
Both of these measures were introduced before the 50th anniversary of the landmark US Supreme Court decision in Roe vs. Wade, which the country's high court overturned in June 2022 in the case of Dobbs vs. Jackson Women's Health Organization which revoked a constitutional right to abortion care.
Abortion rights dominated midterm election campaigns, and abortion rights prevailed in several states where abortion issues were offered directly to voters.
"If you look at the midterm elections, there's a reason why we have a very slim majority," Republican U.S. Representative Nancy Mace told reporters on Tuesday. "I think women's issues are something we need to address. We need to be more open, more transparent and more compassionate towards women.