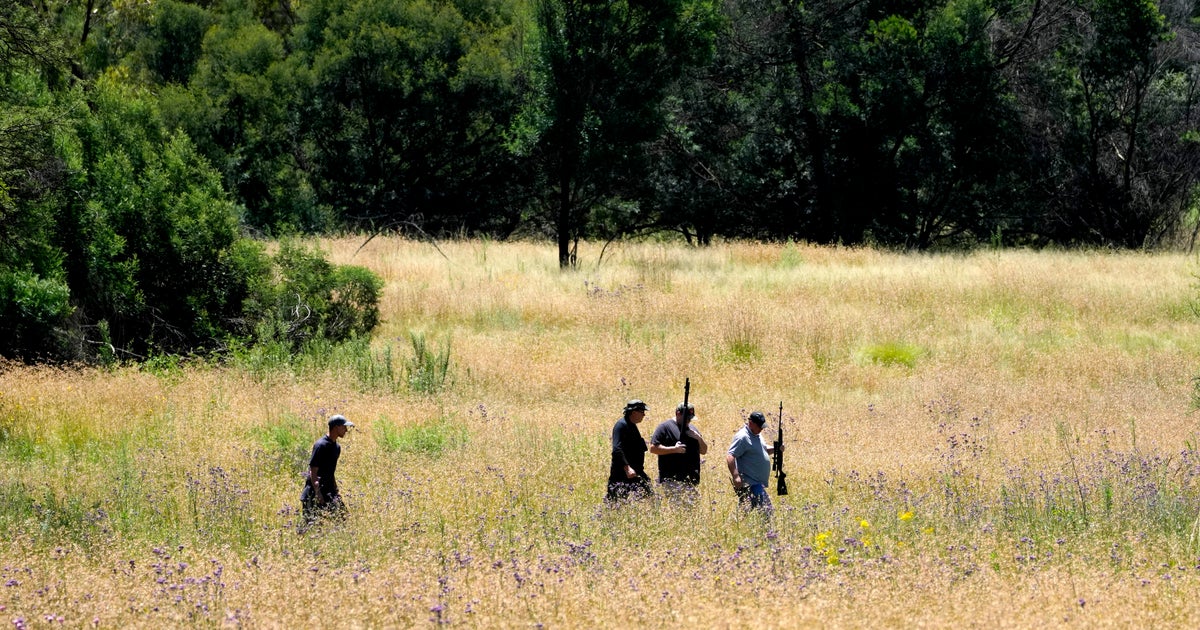 South African authorities are looking for a tiger that escaped from its enclosure at a private farm near Johannesburg over the weekend, injured a man and killed three animals.
The 39-year-old survived the attack, but a dog and a deer were killed, and a second dog was so badly injured he had to be put down, said Gresham Mandy, who leads a group of community policing.
Residents have been warned to be on high alert in the Walkerville area south of Johannesburg and to avoid encountering the animal, as a group of around 30 people search the area where its last traces have been identified.
"We use drones, (a) helicopter… but it's proving a bit difficult with the density of the bush," Mandy told Agence France-Presse news agency.
Research officials suspected the 8-year-old female Bengal tiger, named Sheba, was hiding in a brushy area for shade and hoped she would start moving again once the summer heat subsided or that she needs to drink water.
Members of a special police task force were due to begin leading the search on Monday and take over from a local community policing group and the SPCA's animal protection group.
Mandy said the first priority was to tranquilize the animal with a dart and bring him back to safety. He said the tiger escaped after a fence on the small property where he was being held was cut by burglars.
"It looks like the thieves cut the fence to get in and out of the property. The tiger saw this and used the cut fence to escape," Mandy said.
The big cat was kept on the farm as a pet.
The striped and endangered big cats are not native to South Africa, but in recent years tiger breeding has become common in the country.
South Africa has no official count of its tiger population.
A report by global animal rights group Four Paws showed that 359 tigers – almost a tenth of the world's tiger population – were exported from South Africa between 2011 and 2020, most sold to zoos.
"It is extremely dangerous and irresponsible to keep these animals in a residential area and to keep wildlife in captivity," said Keshvi Nair, spokesperson for the National Societies for the Prevention of Cruelty to Animals Council, or NSPCA.
The incident comes just three days after US officials said a clouded leopard at the Dallas Zoo escaped his enclosure because it had been "voluntarily" cut. She was secure safe near its habitat early Friday evening, the zoo said, and no people or animals were injured.
Agence France-Presse contributed to this report.